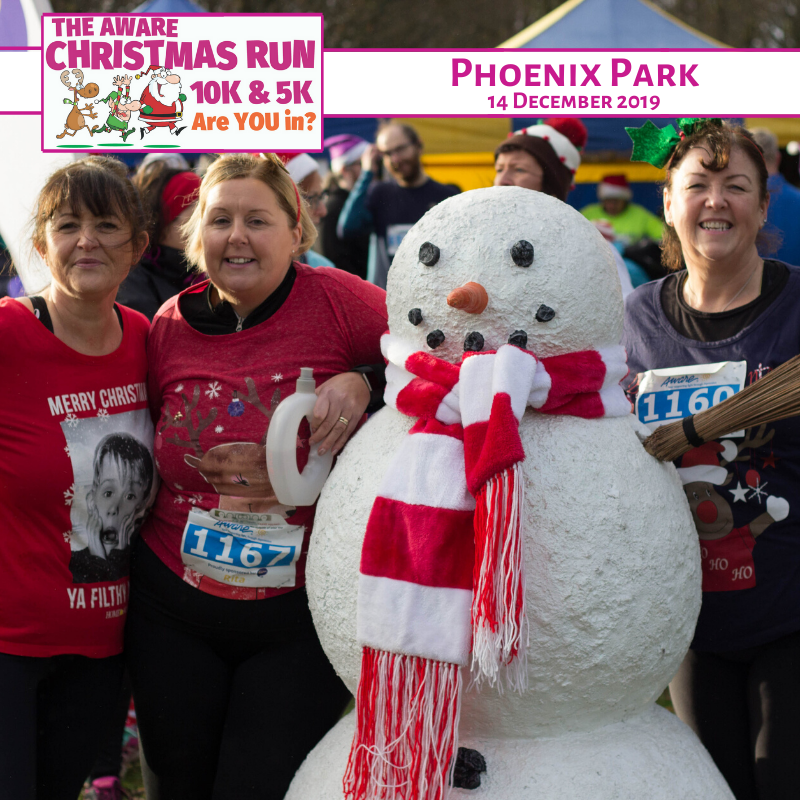 The Aware Christmas Run
If you have not yet signed up to the Christmas Run, here is all the details: Sat 14th Dec. Phoenix Park. 5K or 10K. AAI permit. Chip timing. €26 to take part. Medals for all participants. Hot choc, treats, water, sandwiches & fruit provided. Register now: bit.ly/AwareRun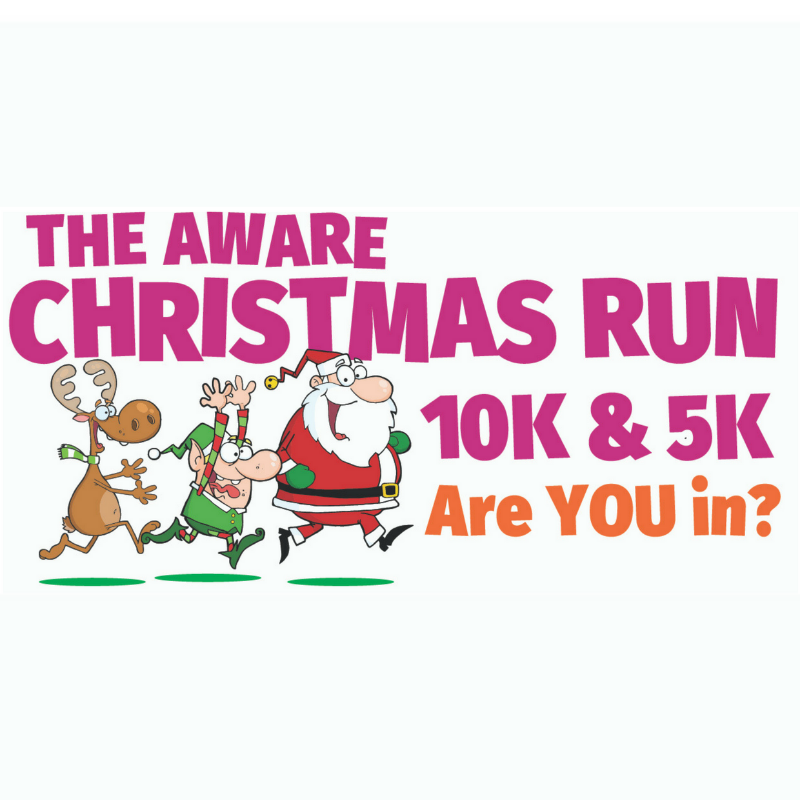 Living crib display in Ballynahinch
Magheradroll Parish, Ballynahinch, is hosting a 'Living Crib' display from Friday 29 November to Sunday 1 December.
Visit the stable in the Hall Car Park where a donkey, goats, sheep and a cow will be part of the nativity scene.
Local schools will sing on Friday afternoon and there will be Carol Singing by Candlelight on Friday evening.
Opening times
Friday 29: 1.00 pm–6.00 pm. Carols by Candlelight from 6.30–7.00 pm
Saturday 30: 10.00 am–6.00 pm with a Coffee Morning and Cake Sale on Saturday morning from 10.00 am–12 noon
Sunday 1: 11.00 am–6.00 pm with a Family Service at 11.00 am
Creative Ministry seminar in Derry & Raphoe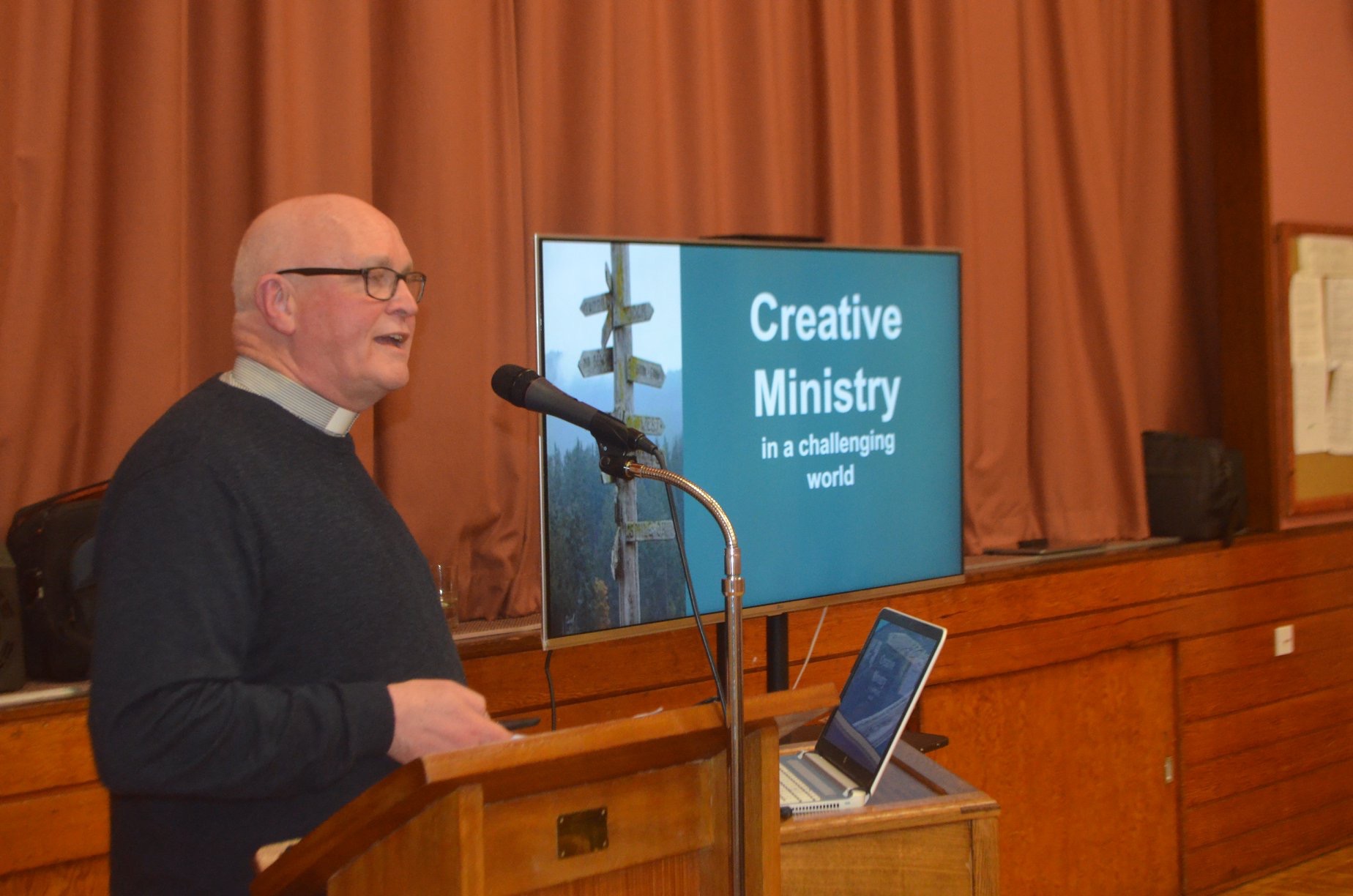 Around 70 people attended Tuesday evening's diocesan-wide Creative Ministry seminar at Glendermott Parish Hall, organised by the Derry & Raphoe Board of Mission and Unity.
Clergy and lay members from parishes across the diocese – from Castledawson to Dungloe – took part in the two-hour long event, which was led by the chairman of the Board of Mission and Unity, Rev Canon Paul Hoey.
The seminar showcased examples of pioneering ministry in parishes in Dublin, Newtownards and Sligo, as well as a new model of youth outreach in our own Stranorlar Group.
Canon Hoey gave a detailed presentation about the challenges facing the modern Church of Ireland, including falling attendances, ageing congregations and clergy, and wider societal changes such as a fall in Sunday observance.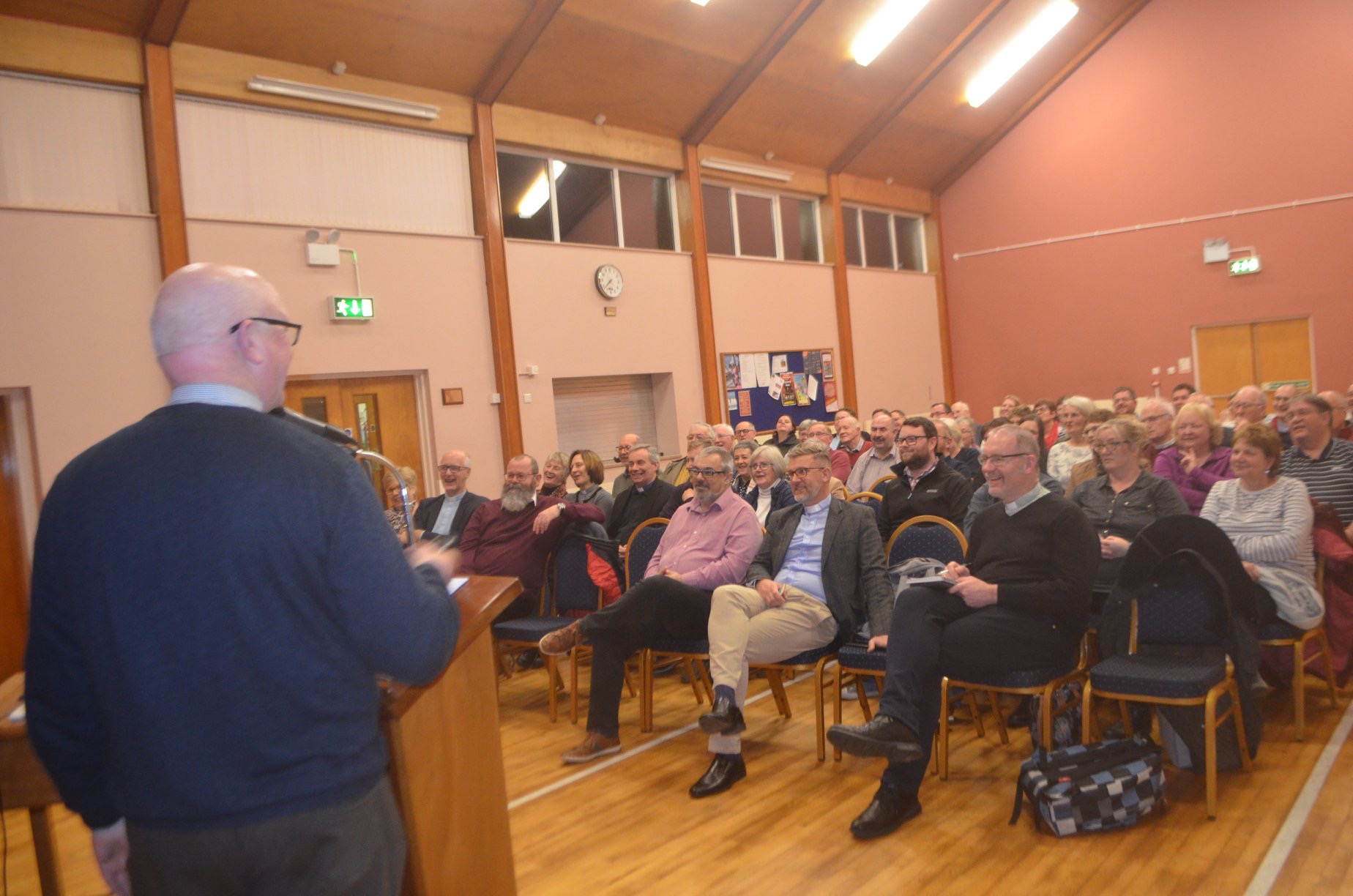 Those present also listened to a video message from Ven. Andrew Forster endorsing the Creative Ministry event. The Bishop-designate encouraged those in attendance to see the challenges facing the Church as opportunities to reach out to people who see the Church as irrelevant or faith as peripheral. "As followers in Jesus we see faith as absolutely central to what we do and relevant to what we do. I think today is about seeing how we can reach out to people on the periphery and bring them into the family of God."
Armagh MU branch celebrates 70th anniversary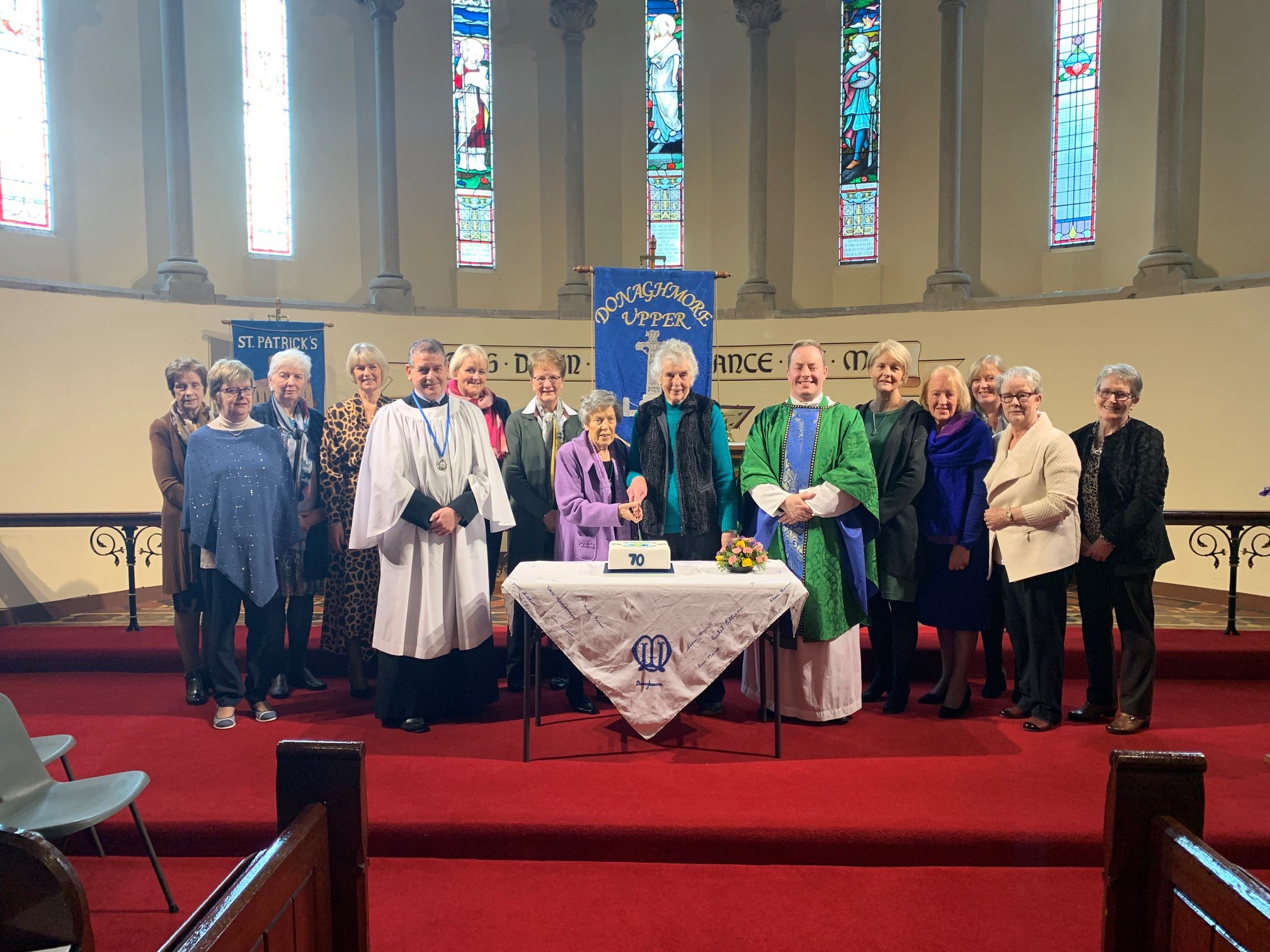 The Mothers Union in Donaghmore marked their 70th anniversary with a special service of thanksgiving on Sunday 17th November in St Patrick's Church of Ireland. The service was conducted by the Rector, Canon Peter Thompson, and Parish Reader, Alan Williamson. Members of the branch, including the enrolling member Kathy Brown read the scripture lessons and prayers. Long service certificates were presented to Anna Davidson (59 years) and Jean McIvor (50 years), and both ladies were invited to cut the anniversary cake. Anne Patterson, Charlotte McFarland and Lorna Meenagh were enrolled into the branch, and all members renewed their commitment to serve God and his Church through the work and outreach of Mothers Union.
Memorial Service – the late Rev D G C (Tom) Banham
A special Memorial Service to celebrate the life and witness of the late Rev D G C (Tom) Banham MIEE, BD will be held in First Presbyterian Church, Rosemary Street, Belfast on Saturday, 30th November at 3:00pm. The service will be led by Rev Dr David Steers.
Musical extravaganza in Raphoe Cathedral
Preparations are under way for next month's musical extravaganza in St Eunan's Cathedral, Raphoe. The parish's Christmas Concert, at 8pm on Friday 13th December, will feature the Gateway Singers, with able support from the Royal and Prior School Choir and instrumentalists, and soloist Sarah Allen. There'll be a retiring collection in aid of St. Vincent De Paul and Cathedral funds.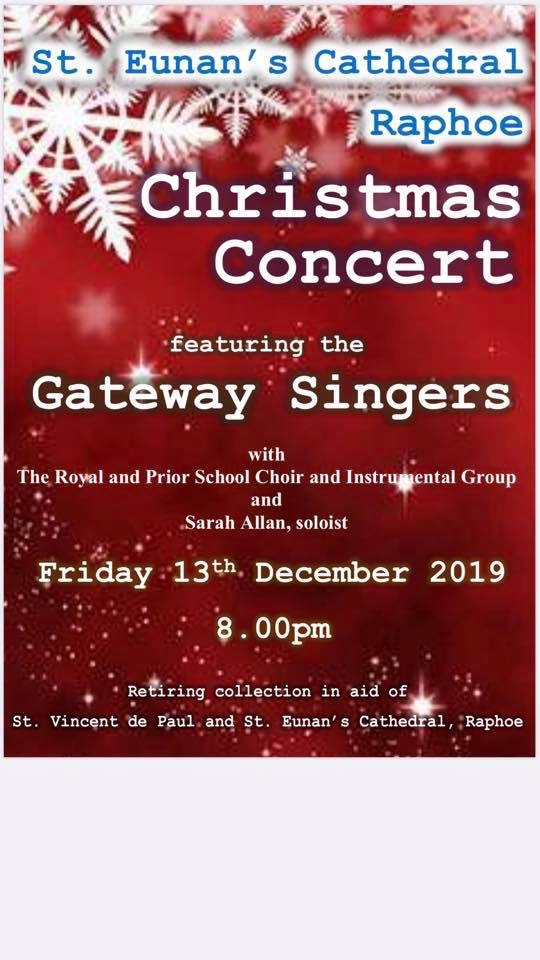 IMG_2926.cf9120665a894d4faf1fc156d5c562de.jpg
IMG_2921.6ad913db7a6d4ddf9c3f7c28668b1278.jpg
IMG_2930.5c07e8832283496e87777e1c25dfac4f.jpg
IMG_2929.dabc017512f4486c9e8360eaa28128a4.jpg
Image-1.9ad4bd9992a34ff181da2eb8bca3ef20.png
Image-1.4c33abc7aaf3443ca356d207488614f0.png