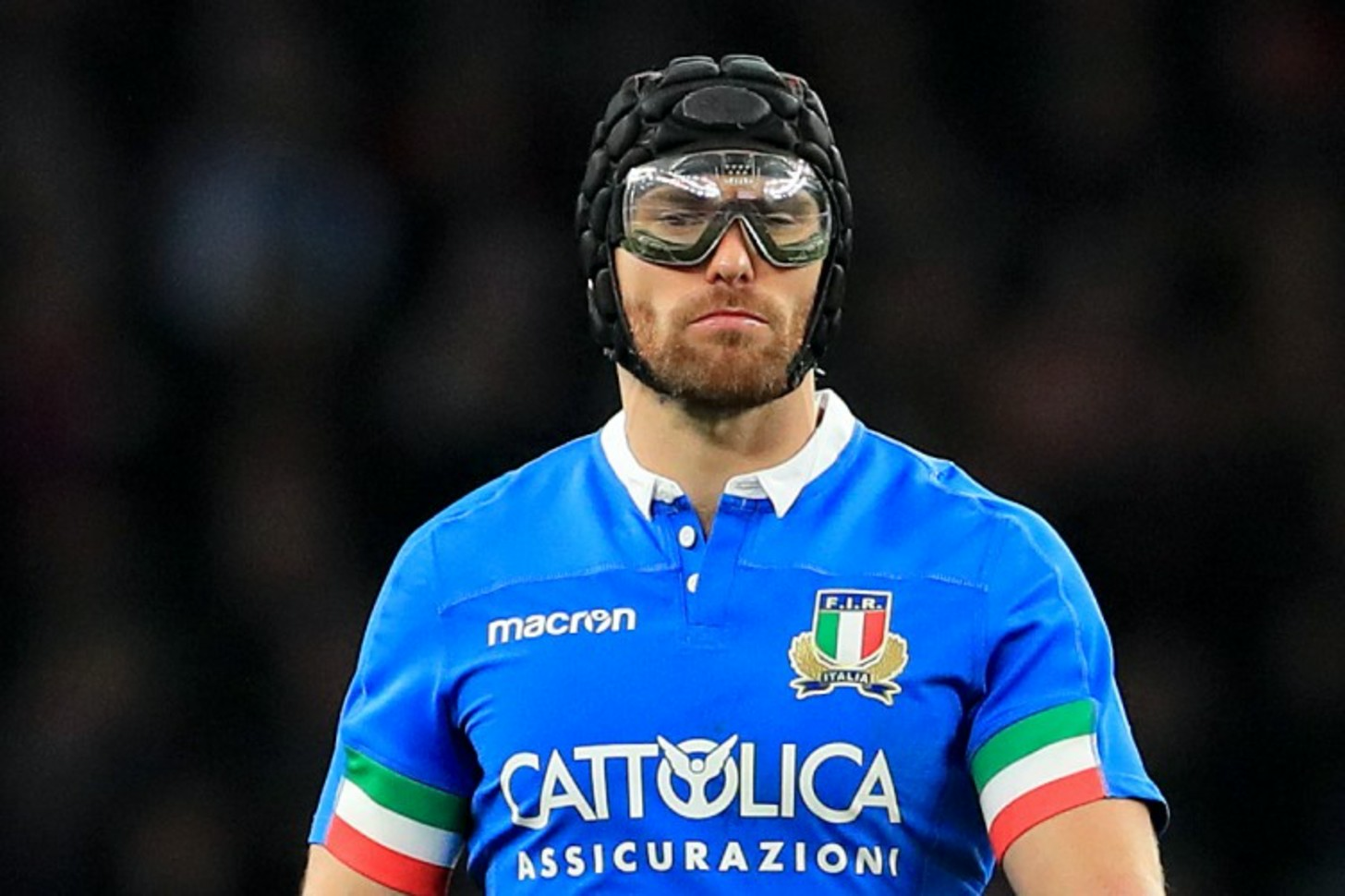 Photo above – Dubliner Ian McKinley chases 'elusive' Italy win as his story becomes a film
The 42
Italy's Ian McKinley has defended the Azzurri's dire Six Nations record, as the Irish-born fly-half's inspiring return to elite rugby after being blinded in one eye has been turned into a documentary film.
[[] https://www.the42.ie/ian-mckinley-look-beyond-feature-5094891-May2020/?utm_source=email ]
"She was a lovely, sunny personality and so positive." Tributes have been paid to young Lisburn mother Melissa Rose Livingstone who has died of cancer after having her treatment stopped because of Covid-19.
Coronavirus: Over-75s account for almost 80% of all deaths
Newly-released figures from the Northern Ireland Statistics and Research Agency show that care home deaths peaked in the week up to May 1, with 72 fatalities. A total of 664 people have passed away after contracting Covid-19 in Northern Ireland, latest NISRA figures have shown. Of these 309 people died in care homes and hospices.
Schools to face huge disruption deep into next academic year
Worried parents have already raised concerns about how social distancing can be respected in classrooms
Peter Weir: This will not be 'back to school' as we previously knew it
"I want to assure you that as we plan for the reopening of schools, my department and I will consult and engage widely with school leaders, teaching unions, teachers, parents and the wider educational sector"
Pop-up classrooms and outdoor learning could help school return
SDLP MLA Sinead Bradley said such larger spaces could be used to achieve required social distancing
Grammar schools hold key to unlocking 11-plus 'debacle'
Green Party councillor Simon Lee, who works as a teacher, said it was down to post-primary schools themselves to resolve the issue now and into the future
And a Fermanagh priest who played The Sash at his Sunday morning Mass has revealed he "did it for the craic".
England is still in a position to start the move to level 3 of the coronavirus alert system, earning a further easing of the lockdown, according to Matt Hancock, the Health Secretary. Deaths continue to fall and new infections are now believed to be below the 10,000 per day level that the contact tracing system should be able to cope with.
That news comes as pressure from Tory MPs and ministers to get the economy going again builds, while compliance with the new rules is flagging.
Way being cleared for €2bn payment to exchequer from Nama
Irish Times
…A 2018 Dáil reply by the Minister for Finance Paschal Donohoe listed funds administered on behalf of investors by New Ireland and BNY as the largest shareholders. Smaller holdings were held by the Representative Church Body, which holds assets on behalf of the Church of Ireland, the Church of Ireland Clergy Pension Fund and a UK company Nortrust Nominees.
[[] https://www.irishtimes.com/business/economy/way-being-cleared-for-2bn-payment-to-exchequer-from-nama-1.4259514 ]
NI musical society on song as they produce a recording as a thank you to all key workers
Belfast Telegraph
Members of one of Northern Ireland's oldest and most critically acclaimed … almost 50 company members from St Agnes' Choral Society in Belfast.
[[] https://www.belfasttelegraph.co.uk/news/northern-ireland/ni-musical-society-on-song-as-they-produce-a-recording-as-a-thank-you-to-all-key-workers-39222280.html ]
DraggedImage.fac17b6402b2497083af8173fe8ce839.png