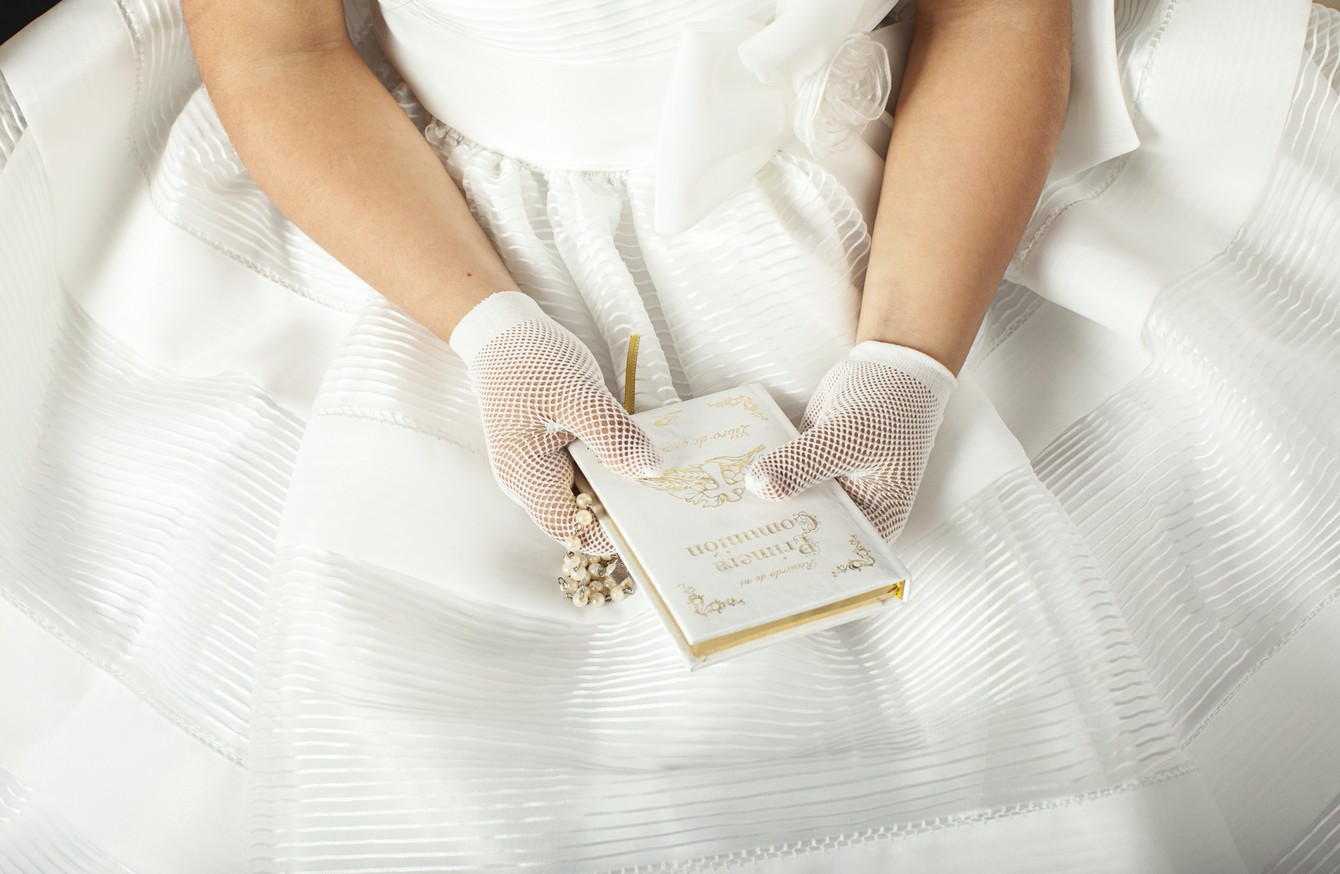 In a first in the Catholic Church, a group of school students in Ireland had an online First Communion ceremony at their own homes amid the Covid-19 pandemic restrictions.
Ten primary school students participated in a special video link-up with Father George Begley, parish priest of Saint MacCullin's Church in Lusk under the Dublin Diocese, who officiated the ceremony online.
"My daughter Laoise made her First Holy Communion and it was a lovely occasion," Jane O'Kelly was quoted as saying by a Dublin-based newspaper.
O'Kelly's nine-year-old daughter wore her Communion dress and was joined by her parents and sisters. The e-Eucharist was distributed to Laoise, a student of Hedgestown National School, by her mother on May 16.
According to the parents, the parish priest had consecrated the hosts at an earlier Mass before allotting families different time slots to collect them. The priest also trained parents on how to place their hands correctly when dispensing Communion to their children.
Laoise recorded a "prayer of the faithful" and her mother WhatsApped the video to Father Begley, who played it during the Communion Mass. "Other children recorded prayers too. Everyone got involved," O'Kelly said.
Anna Marsella Horan, whose eight-year-old son Sebastian attended the online service in the comfort of his house, said: "It was explained that our child has to say 'Amen.'" She was joined by her husband and two sons at the virtual event.
Father Begley said the event was organized at the request of parents. The parish council had given them the option of waiting for a physical celebration or going ahead with one by video link. Ten parents opted for the virtual service, the priest added.
Christian media started a discussion on including the Eucharist in virtual services like Zoom after Covid-19 began to spread.
The virtual advocates say that liturgical services have already transitioned to online platforms and livestreaming sermons has become common. They see no reason to limit the Eucharist to within church buildings.
However, there are others like Debbie Carey from Dublin who disapproved of taking the First Communion to the virtual medium.
"I'm sorry but I think this is awful. My little boy is due to make his next year and I think there's no need to rush this year's children. Couldn't they wait six months and have just the children and two others — parents or siblings or whomever they choose?" Carey wrote in reaction to a Facebook post about the virtual Communion event.
"No virtual First Communion for us, please!" she added.
DraggedImage.b1e4652e50904615a425c5f0c9e68873.png