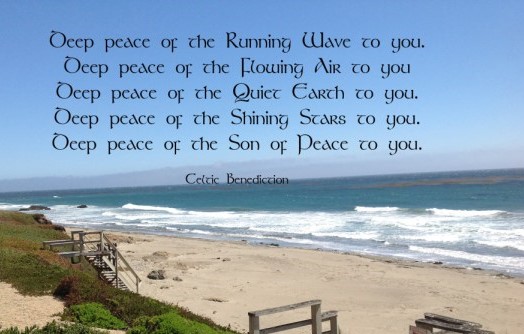 From Upper Lough Erne in Fermanagh to Bangor in North Down
Plans have emerged for a major new Christian heritage walking trail, stretching from Upper Lough Erne in Fermanagh to Bangor in North Down.
The 266-mile route has the working title The Way of the Saints, passing through the four counties of Fermanagh, Tyrone, Armagh and Down.
The plan is to attract visitors looking for active holidays with a cultural component, and to develop "pilgrimage walking" such as that found at Spain's Camino de Santiago and at many other trails across Europe.
The trail would highlight Northern Ireland's ancient heritage, including major Neolithic and early Christian sites along the way.
It aims to integrate the itineraries of a possible Northern Ireland stage of a Columban Way in the Ards and North Down and Fermanagh and Omagh boroughs; the St Patrick's Way in Armagh, Banbridge and Craigavon and Newry Mourne and Down boroughs; and the Sliabh Beagh Way, through Fermanagh and Monaghan.
A feasibility report was commissioned by Tourism NI and the four councils and was warmly received at last week's Regeneration and Development Committee of Ards North Down Council.
Councillors said they should push ahead with the section of the trail within the borough, regardless of what other councils decide to do with the project.
Councillors agreed that the whole length of the trail should be called The Columban Way, given the popularity of heritage trails dedicated to Saint Columbanus across Europe and in the Republic of Ireland.
The European Columban Way is a pilgrims' route which traces the footsteps of Columbanus, the Irish monk, from Mount Leinster where he was born in 543AD, through eight European countries, to Bobbio in Italy where he died in 615AD.
Columbanus left home to study at Lough Erne, then moved to Bangor Abbey, where he lived for 20 years, before gaining permission to spread the word across Europe. He founded a number of monasteries across the Frankish and Lombard kingdoms.
Ards and North Down councillor Deborah Girvan, who has worked extensively with Columban Way partners across Europe, said there was "huge potential" if it was marketed correctly.
She said: "Columbanus is much better known in Europe than he is in Northern Ireland, and he is quite well known in the Republic of Ireland. Bangor stands to be one of the key centres on this pilgrimage.
"In these Covid times, people are looking for outdoor activities and tourist attractions, and pilgrim routes are huge in Europe."
She added: "We have two basic things that are missing. Firstly the education — people don't know about him, and secondly, the infrastructure. We don't have enough safe places to walk, and that is why our green strategy is going to be incredibly important to this project.
"We have an amazing Christian heritage in our area.
"What people don't seem to realise, and this is where education comes in, is the incredible impact that Columbanus had on Christianity in Europe, in Ireland, and ultimately across the world.
"The Republic of Ireland has already put a substantial amount of money into this. These routes are mapped out. People are walking them in France and Switzerland and Austria. The only place that has nothing for people is Northern Ireland."
Celticbenedict.jpg