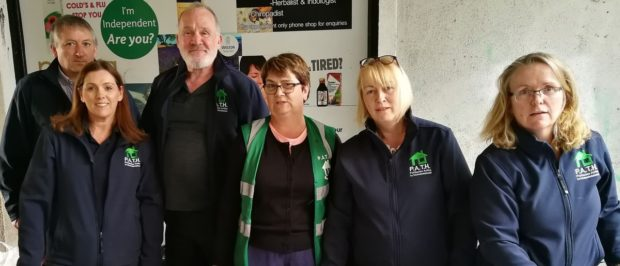 The Church of Ireland community in Portlaoise has organised a sleep-out under the stars to raise funds for Portlaoise Action To Homelessness (PATH).
Around 20 people will sleep outside in sleeping bags on cardboard from 8pm until 8am at the rectory garden in Coote Street on Friday.
Reverend Canon Peter Tarleton of St Peter's church said: "At a Sunday service back in February, a lady stood up and asked the congregation what we were doing to help homeless people as a community. Since then, everyone has rowed in behind PATH. We collect food and toiletries every week for them. We wish to raise awareness and funds for the very important work that PATH carries out in our town and in Dublin.
"We are inviting sponsorship of individual sleepers and asking businesses in Portlaoise for financial support and encouragement for this great work. We are not pretending that this will teach us all we need to know about homelessness, but we hope it will increase our sensitivity to the issues people face when they feel forced to sleep on the streets of our towns and cities.
"The Church of Ireland community has adopted PATH as part of our action in the town. We are privileged, along with many others, to support whole-heartedly the wonderful work that PATH volunteers do."
Irene Redmond is chairperson of PATH. She said that Revd Peter invited members to give a talk to the congregation at a recent Sunday morning service. Committee members spoke about the work they do locally in Portlaoise and in Dublin.
"The community make regular collections and collect donations for us. We are very grateful for their support. We will be there at the sleep-out to talk to the sleepers and supporters about homelessness and the food poverty we see regularly. We will have our PATH van with us and serve tea and coffee throughout the night.
"Revd Peter wishes to raise awareness of homelessness among young people in particular and to raise much-needed funds for us. He is also hoping local businesses in town will get behind him and sponsor a sleeper. All funds raised will go directly towards helping local people and the people we help each Saturday night in Dublin."
"It will be a really good night. We appeal to everyone to drop in to support the sleepers, meet the team and ask any questions they may have. Everyone is welcome to come along and have a cuppa and a chat." she said.
A marquee will be on site in case of bad weather. A cooked breakfast will be served for participants the following morning before they go home.
For those who wish to get involved, donate, sponsor a sleeper or require further information, phone rector Peter Tarleton on 087 7690050. Sponsorship cards are also available from PATH, who can be contacted through its Facebook page or on 087 7744043.
Photo above – Members of the PATH committee Seamus Whelan Irene Redmond (chairperson), Joe Keogh, Catherine Bennett, Sheila Luttrell and Sharon Brady pictured at its Wednesday night Food Cloud service in Lyster Square Portlaoise
Report by Laois Nationalist
DraggedImage.8360a46fc3184fdab129bf2de0fadc7f.png