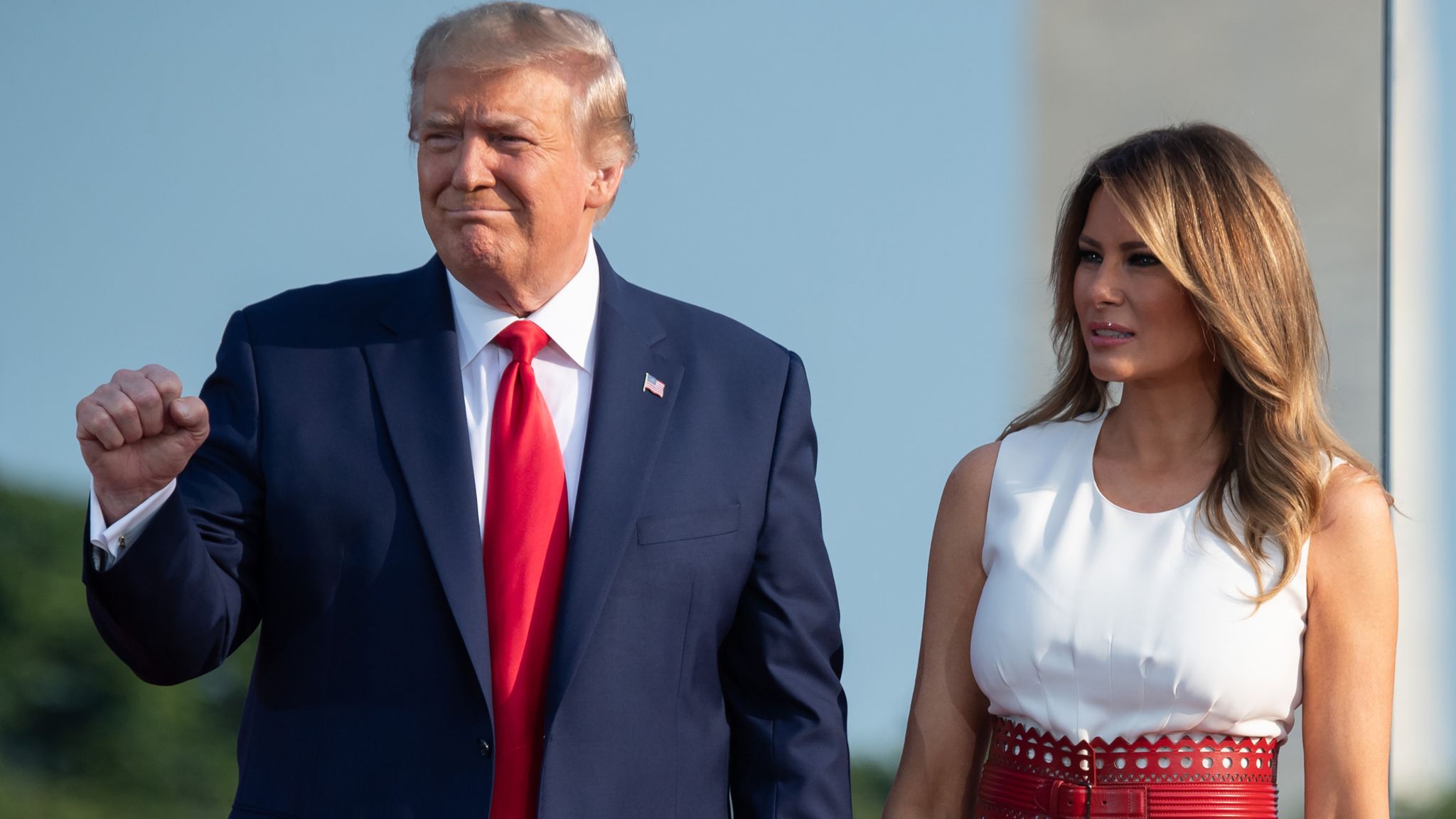 The Presiding Bishop of the Episcopal Church in the United States, the Most Revd Michael Curry, called on Episcopalians to pray for President Trump and his wife, Melania, after it was announced that they had tested positive for Covid-19.
In a statement put out by the Episcopal News Service, Bishop Curry said: "During this time of the Covid-19 pandemic, I continue to pray for all affected by this virus in any way. At this particular moment, I ask that all Episcopalians also pray for the president and first lady, and all in the White House or government who have been infected by this virus."
There followed the prayer "For Recovery from Sickness" from the US Book of Common Prayer: "O God of heavenly powers, by the might of your command you drive away from our bodies all sickness and all infirmity: Be present in your goodness with your children, the president and first lady, and all in the White House or government who have been infected by this virus, that their weakness may be banished and their strength restored; and that, their health being renewed, they may bless your holy name; through Jesus Christ our Lord. Amen."
The Archbishop of Canterbury wrote on Twitter on Saturday that he was "praying for President Trump, the First Lady, and their family and colleagues affected by the virus", and "praying too for all the people of the United States at this acutely difficult time".
The Prime Minister expressed his "best wishes to President Trump and the First Lady. Hope they both have a speedy recovery from coronavirus".
The civil-rights activist and Baptist minister the Revd Jesse Jackson said on Twitter: "We sincerely pray the President and the First Lady do not have the worst of this disease. We must all pray for the full recovery of the President and his wife. For whatever religious or political persuasion you may be, we must all pray as millions of people are affected by this disease."
The Democratic presidential nominee, Joe Biden, said that he would "continue to pray for the health and safety of the President and his family". In a telegram, the Russian President, Vladimir Putin, told President Trump that he was sure that President Trump would recover.
A poll of 1006 potential American voters by John Zogby Strategies since President Trump was taken into hospital suggests that the President "is capturing a slight majority" of Roman Catholic voters (51-46 per cent) and Evangelicals (68-32 per cent), although overall Mr Biden has a two-point lead.
PresTrumpFirstLady.jpg