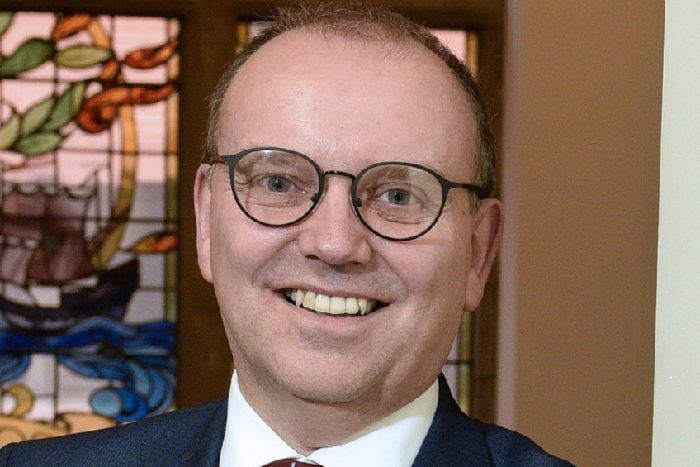 The Presbyterian Church in Ireland yesterday expressed "its deep disappointment and dismay at the inclusion of provisions within the Northern Ireland (Executive Formation) Bill proceeding through its final stages at Westminster, which will pave the way for liberalisation of abortion law and the introduction of same-sex marriage in Northern Ireland."

It has also called for meaningful and detailed local consultation and pre-legislative scrutiny before any regulations are introduced to the Houses of Parliament.
Last month on July 19, Rt Rev Dr William Henry, Moderator of the Presbyterian Church in Ireland, (photo above) said, "Our Church's position has always been that decisions on abortion and same-sex marriage should remain the responsibility of our locally elected MLAs.
"At a time when courageous and compassionate leadership is required to find a balanced accommodation that can serve the common good in Northern Ireland, it is deeply disappointing that parliamentary process has been used to bypass the devolution settlement agreed over 20 years ago.
"This legislation blatantly disregards our deeply held Christian values which for centuries have provided a positive and cohesive framework for the protection of individuals and the benefit of society at large. We will continue to speak out in particular for the rights of unborn children who are among the most vulnerable in our society, and to encourage support and compassion for those expectant mothers who find themselves in difficult circumstances.
"The breadth and scope of the provisions of this Bill raise many questions with regard to its implementation, including what protections, if any, might be included. We therefore call on the Government to publish its legislative proposals with the utmost urgency to allow adequate time for local consultation and amendment within the restrictive timescales, before regulations are laid in the Houses of Parliament.
"The events of the past weeks only serve to emphasise the importance of restoring functioning devolved government. At the same time, only the Gospel of Jesus Christ has the power to transform society and bring hope and justice for all. Accordingly I encourage our members and all Christians to pray to that end."
Pasted-Graphic-1.90fb8262d0114d34a41eac81afbcf2ce.png