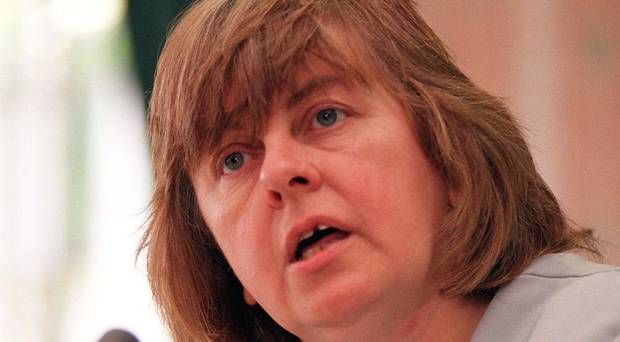 Veteran civil rights campaigner and former MP Bernadette McAliskey has questioned "Who in their right mind who right mind in a border poll would vote to join the Free State?"
Ms McAliskey made the comments at event in Londonderry on Monday night marking the 50th anniversary of the Battle of the Bogside in August 1969, when three days of rioting led to the start of Operation Banner.
Bernadette McAliskey was one of those involved in the events of August 1969.
Speaking on Monday night alongside fellow campaigner Eamonn McCann, Ms McAliskey warned people across the island of Ireland "need to get out of the nationalist conversation".
"It's increasingly narrow and sectarian… In a world where nationalism is hellbent on fascism it will sooner or later take us in the same direction," she said.
She said that there was no "progressive nationalist agenda on this island at this time".
"Who in their right mind in a border poll would vote to join the Free State?" she added.
Bernadette McAliskey said the lesson from 1969 was that "spontaneity needed to be planned for".
"I don't think there's any point in remembering or commemorating other than to learn from the past what we can do in the present to shape the future," she said.
In recent months calls for a border poll from Sinn Fein have increased, with the party's leader Mary Lou McDonald stating it would be "unthinkable" if a poll was not called in the wake of a no-deal Brexit.
Belfast Telegraph, August 13, 2019
DraggedImage.b032d70a6bad463f80cd83979903ddec.png