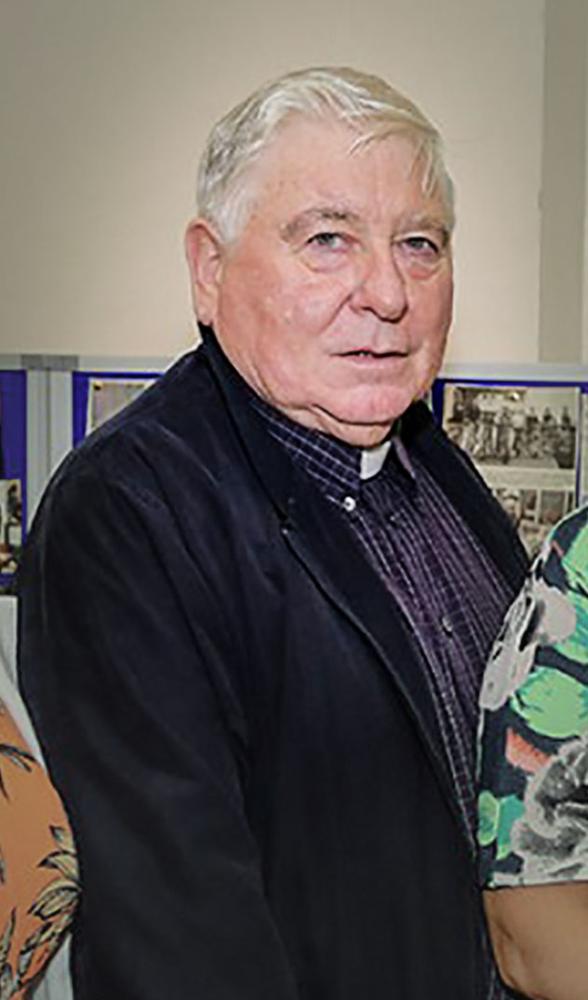 Fr Stephen Kearney
A priest who was at the heart of Greysteel at the time of the loyalist massacre that claimed the lives of eight people in 1993 has died.
Fr Stephen Kearney (76), who served as curate in the parish of Faughanvale and Lower Cumber, Diocese of Derry, gave spiritual strength and comfort to the families of those murdered alongside the late Fr Jack Gallagher, who was parish priest at the time.
UDA gunmen entered the Rising Sun bar in the Co Londonderry village and shot dead seven people on October 30 1993. Another man died later from his injuries.
One of the gunmen shouted "trick or treat" before he opened fire.
The atrocity deeply affected Fr Kearney who, on the 20th anniversary of the massacre, recalled his painful memories of seeing the scared and grey faces of the villagers arriving at Stella Maris church for Sunday Mass the morning after the shooting.
Fr Kearney remained in contact with people from the village long after he was transferred to other parishes.
The present parish priest, Fr Noel McDermott, said Fr Kearney's death will be deeply felt by the whole community.
He said: "The people of Faughanvale and Lower Cumber express sincere condolence to the Kearney family on the death of Fr Stephen.
"He was curate at the time of the Greysteel shooting tragedy and was a tower of strength to so many families and individuals during that time and since.
"Fr Stephen kept in touch with the parish over the years and was generous with his time, especially at significant anniversaries of the Greysteel tragedy.
"His kindness and compassion will be long remembered by the people of the parish."
A Requiem Mass for Fr Kearney was celebrated at St Mary's Church, Killyclogher and was available via the parish webcam for those unable to attend because of coronavirus restrictions.
Parish priest of Cappagh, Fr Kevin McElhennon, also paid tribute to Fr Kearney, describing him as a priest who was "incredibly bright and holy in the true sense of the word."
Courtesy The Belfast Telegraph
By Donna Deaney
FrKearney.jpg