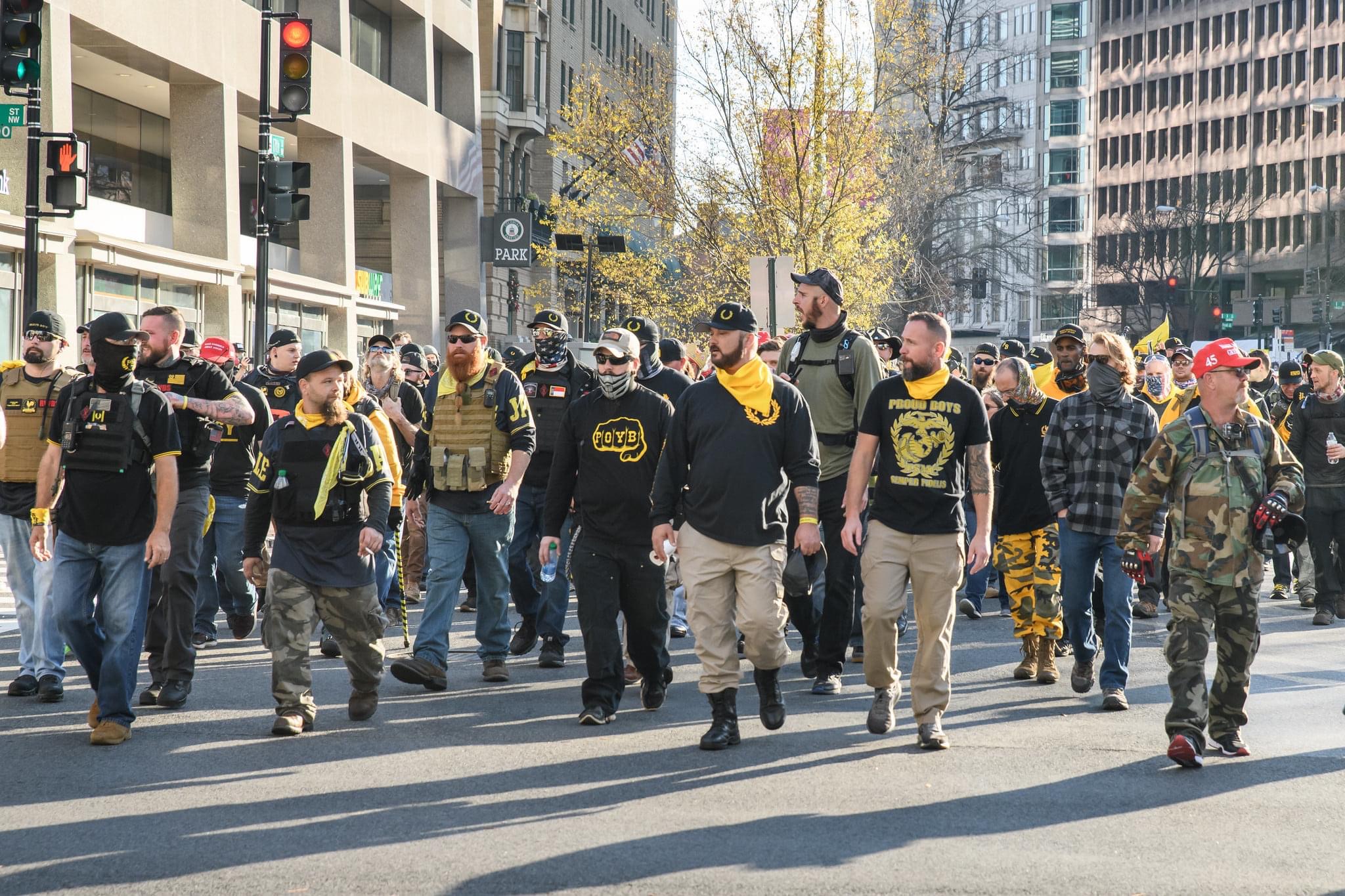 From Dean Randy Hollerith and Bishop Mariann Edgar Budde
The racist and religious overtones surrounding the effort to discredit the presidential election were on ugly display in downtown Washington on Saturday night, just blocks from the White House.
After a pro-Trump rally that aimed to overturn the will of the people in the presidential election, demonstrators and members of the Proud Boys ripped down Black Lives Matter banners outside two historically Black congregations, Asbury United Methodist Church and Metropolitan AME Church. In a chilling scene, one was set on fire as crowds chanted profanities.
We reject the version of Christianity that seeks to provide a mantle of spiritual authority to the poison of White nationalism. Religious leaders who bless these rallies, or lend their voice to the effort to subvert democracy, make a mockery of our faith. What we are witnessing is nothing less than idolatry–the worship of someone other than God as though he were God.
The blatant racism of this lost cause is alarming. The senior pastor of Asbury United Methodist Church was right to call the burning of her church's banner a new version of cross burnings. White hoods have given way to black-and-gold militarism. Such hatred grieves the very heart of God, and we cannot turn a blind eye to such displays of white supremacy.
We believe that Black Lives Matter because Black lives matter to God. The Proud Boys and their hatred are not welcome here.
For us at Washington National Cathedral and throughout the Episcopal Diocese of Washington, this is the season of Advent, in which we wait in expectation for the birth of Jesus, the Prince of Peace. This we know: God's Kingdom is built with open hearts, not clenched fists. Its streets are paved with the living stones of love and justice. Racism and hatred have no place in God's Kingdom, and we will grant them no home in our city.
The Right Rev. Mariann Edgar Budde
Bishop of the Episcopal Diocese of Washington
The Very Rev. Randolph Marshall Hollerith
Dean of Washington National Cathedral
(Photo courtesy Geoff Livingston/Flickr)
Gunman opens fire after St. John the Divine concert in New York
Shortly after the end of a concert on Sunday on the steps of St. John the Divine Cathedral, New York, a gunman opened fire. Police killed the man; no one else was injured. His lengthy criminal record included a conviction for second degree murder. Police recovered a Bible.
New York Times:
Police Commissioner Dermot F. Shea said at a news conference outside the church that the man had a gun in each hand and opened fire from behind a marble pillar in front of the church's large wooden doors, which were decorated with Christmas wreaths.
Police recovered two semiautomatic firearms from the scene along with a bag filled with gasoline, wire, rope, multiple knives, tape and a Bible.
The shooting began minutes after the end of the concert, said Lisa Schubert, a cathedral spokeswoman who witnessed the incident. "It was just beautiful, and then at the end this person started shooting. Everybody is in shock," she said. "The shooter could have killed a lot of people. There were hundreds of people here, and he shot at least 20 times."
Washington.jpg