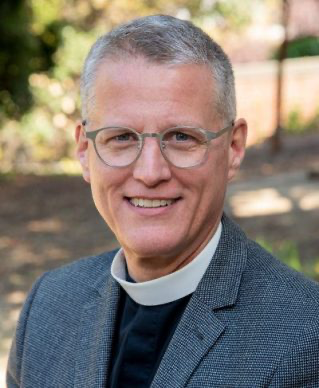 The rector of the richest Episcopal Church in the world abruptly resigned January 3, saying he and his wife want to "enjoy some sabbath rest to open our hearts to God's call for the next chapter of our ministry together."
The Rev. Dr. William Lupfer, rector of Trinity Wall Street Episcopal Church for the past five years, announced his departure in a letter to the Trinity staff.
The church's vicar, the Rev. Phillip A. Jackson, became priest-in-charge on Monday, January 6, while a search begins for the 19th rector of Trinity. The vestry announced that appointment in a separate letter, saying the move was made "with the full support of the Vestry" by the Rt. Rev. Andrew Dietsche, Bishop of the Episcopal Diocese of New York.
Trinity Wall Street was founded in 1696, and a few years later received a grant from Queen Anne of more than 200 acres of what became Lower Manhattan. Some of the land has been sold over the years, but the church controls a portfolio of land valued at $3.5 billion, and total assets of $8 billion.
The New York Times reported in February that Trinity is building a $350 million glass tower that "will have 17 floors of office space in addition to a nine-story base devoted to parish and community use."
DraggedImage.8555e7657e4346e29f5ce4cf191fffb8.png