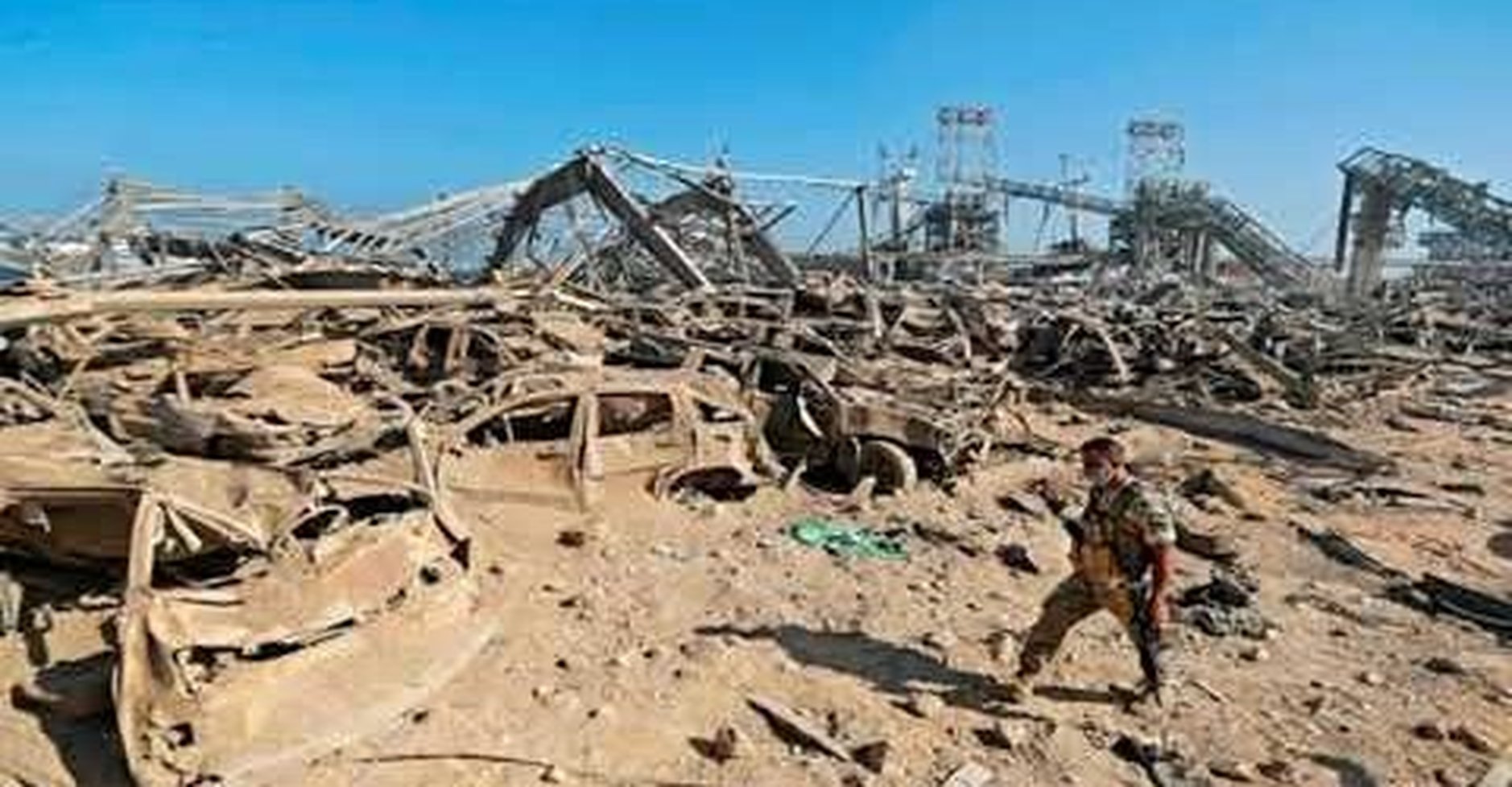 Parish is reaching out to others in need
One month on from the devastating explosion that rocked Beirut on August 4, All Saints' Parish in the city is beginning to make repairs to its building and is reaching out to others in need.
Lebanon is part of the Diocese of Jerusalem with which the United Dioceses of Dublin & Glendalough has a partnership link.
A letter from the Anglican Archbishop in Jerusalem, Archbishop Suheil Dawani, this week says that while Lebanon is back in lockdown, the rector of All Saints', Archdeacon Imad Zoorob, is busy making arrangements for the repair of the damaged parish hall and continuing to help parishioners who were hurt or in some cases forced from their homes as a result of the blast.
The Archdeacon is also coordinating with other churches and NGOs in their relief efforts to assist the thousands of families left homeless in the city.
Dublin & Glendalough has sent €10,000 to support the work of All Saints' in the aftermath of the disaster. A further €500 was sent to assist Armenian Church families in the city. The money was in Dublin & Glendalough Council for Mission's budget to develop the inter diocesan partnership this year. But following the explosion, the decision was made to give it directly to the Diocese of Jerusalem to support the relief efforts of the parish in Beirut.
In his letter to Archbishop Michael Jackson, Archbishop Dawani thanked the dioceses for the contribution.
"Because of your contribution and those of our other partners, All Saints' will be able to make repairs to its parish hall and then go on to serve as an outreach centre for a good number of those who have been heavily affected by the blast,' he said.
Bishops' Appeal is supporting Christian Aid and Tearfund Ireland in their relief work in Beirut. Parishes and individuals who wish to contribute to their vital relief work can make donations online at www.bishopsappeal.ireland.anglican.org/give/ or send to Bishops' Appeal, Beirut Response, Church of Ireland House, Church Avenue, Rathmines, Dublin, D6.
Beirutruins.jpg