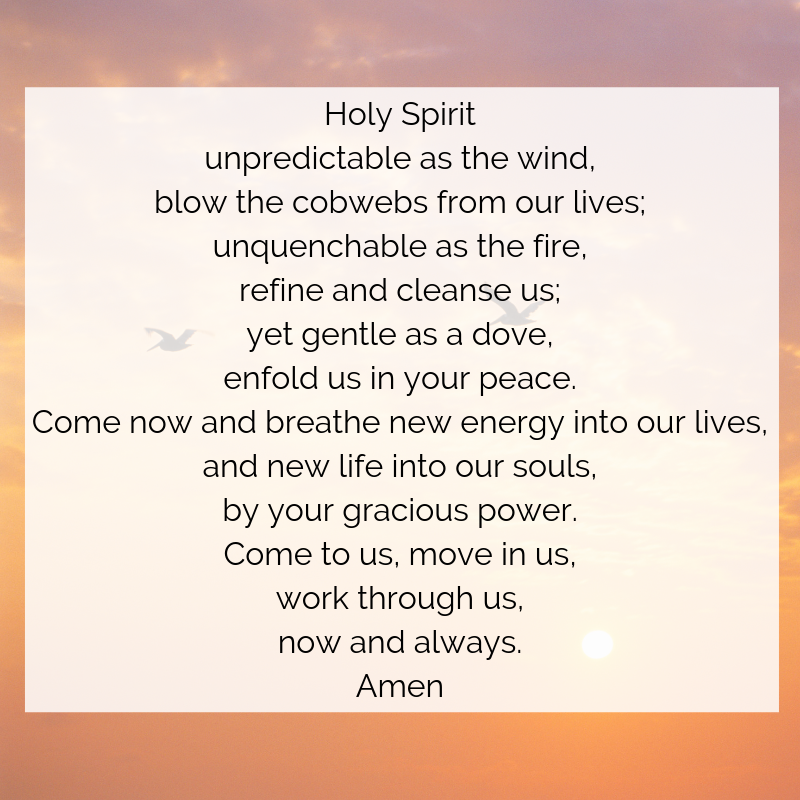 Luke 11:16 Others, to test him, kept demanding from him a sign from heaven.
Jesus gives a mute the ability to speak again, and this amazes some people—others, not so much. I have always had some trouble with the folks who want another sign in order to believe. How many signs do we need?
Even John the Baptist asks for one more. Jesus responds to this need by telling John's disciples to go back and tell his cousin to simply pay attention. Go and tell John what you have seen and heard: the blind receive their sight, the lame walk, the lepers are cleansed, the deaf hear, the dead are raised, the poor have good news brought to them.
When my daughter wants us to read a devotional before she goes to bed, that's a sign. When the priest squeezes my hand as he places the wafer on my palm—that's a sign. These signs are all around us; all we need to do is pay attention.
MOVING FORWARD: How might paying special attention to the good things happening around us change the way we pray?
SSPentecost.png