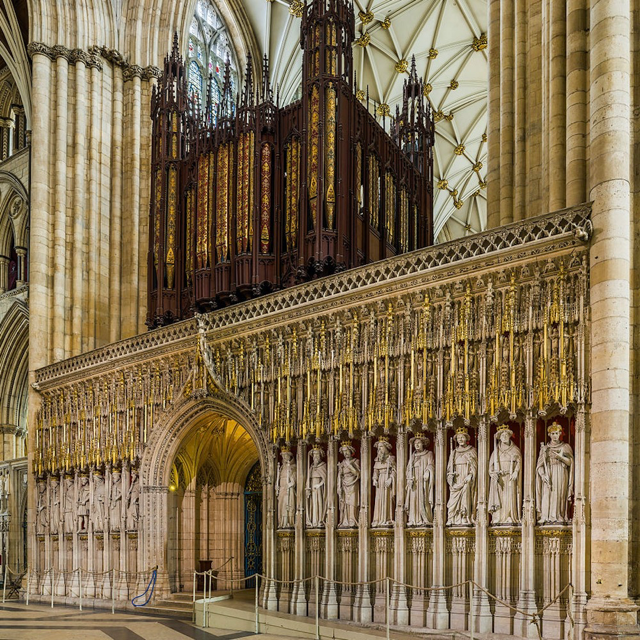 York Minster
But soon a fierce storm came up. High waves were breaking into the boat, and it began to fill with water. Jesus was sleeping at the back of the boat with his head on a cushion. The disciples woke him up, shouting, "Teacher, don't you care that we're going to drown?"
Mark 4:37-38 NLT
How often do I sleepwalk through my days, failing to look for, let alone seek my Lord and saviour, in the circumstances of my life? So often the very monotony of life's rhythm drowns out both the voice and presence of God. Yet God is present with me in every moment of every day.
Despite the scientists advising governments that every century they might expect three pandemics, when Covid-19 arrived, none of us was ready. The suddenness and seriousness of its arrival shocked every nation. In the UK, despite a long-prepared pandemic plan, politicians scrambled to find policies that might limit the spread and impact of the virus.
Much like the disciples, we realise we have a problem and then are surprised, if not offended, that Christ lies comfortably asleep while the storm threatens to sink our boat and us. Jesus, surprised to be woken, calms the storm and asks:
"Why are you afraid? Do you still have no faith?"
The question stings me into realising that I can easily live my life safe in the knowledge of my salvation, content to pursue my own path with little, or no, significant contact with God. Jesus' words are directed to my own anxiety. Have I faith in Christ in the teeth of this terrible storm? How can I have lost sight of Jesus, who all the time was with me?
It's easy to fall into a rhythm of life that unwittingly excludes God. Firstly, you must become aware of God within the humdrum reality of your life. Then you will find his comfort when the storm suddenly arises and threatens to overwhelm you.
QUESTION
Have you lost sight of Jesus today?
PRAYER
Lord, help me to see you again today – increase my faith, Lord.
Image-1-122.png