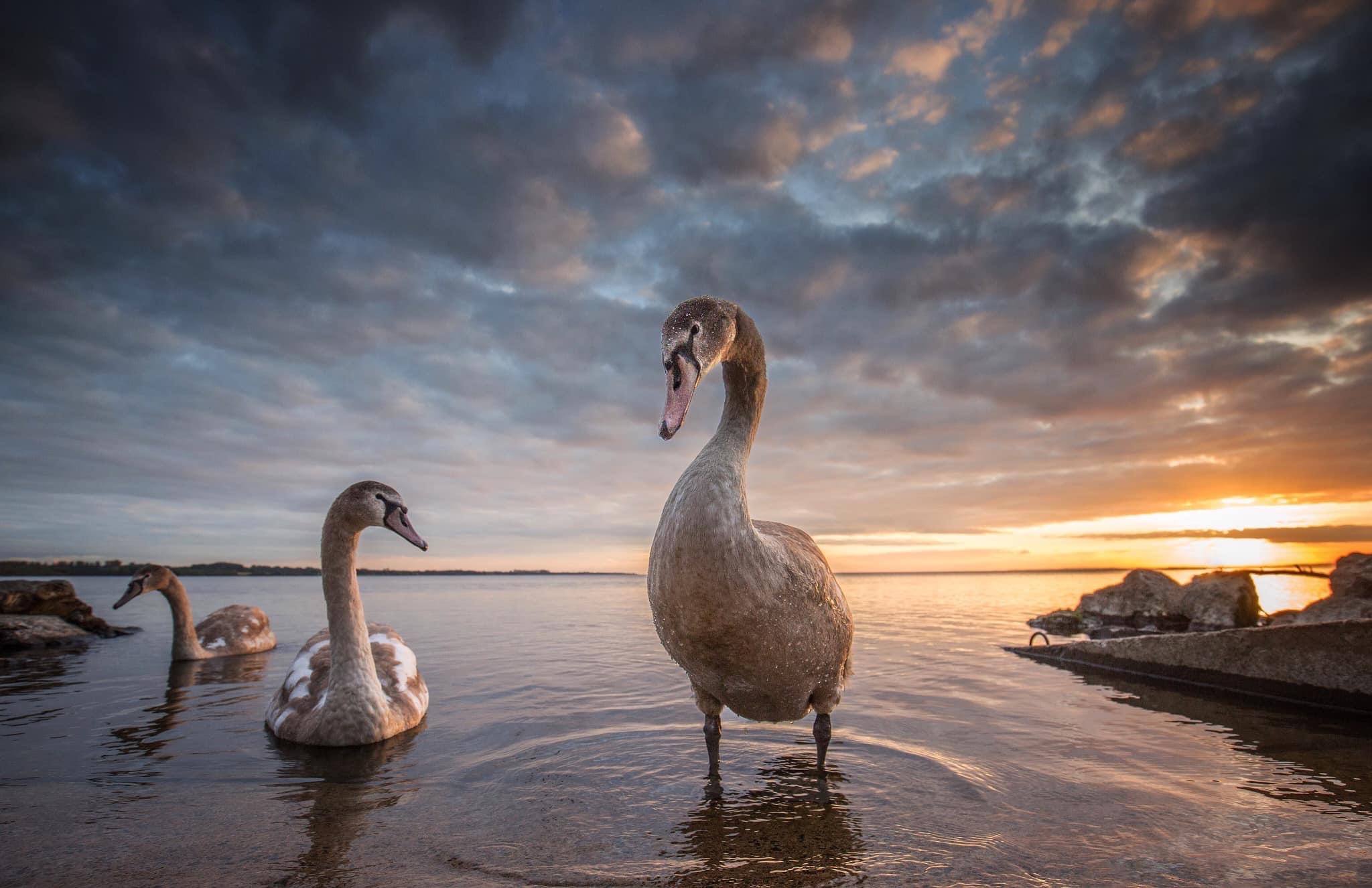 Swans at Lough Neagh – courtesy Six Mile Images
Even if I walk through the valley of the shadow of death, I will not be afraid of anything, because You are with me.
Psalm 23:4 NLT
Life and death live alongside one another. It has been said that we all live with a terminal disease – it's called life! But that doesn't mean that we necessarily find the idea of death easy. When I was a little boy I was terrified at the thought of death. I lived in a loving, happy and secure home and I was appalled by the thought that it could ever come to an end.
David is completely straightforward about the challenges of life and death and was clear that, even in the darkest moments, God was there beside him. There was never any need for him to be afraid, even when he stared death in the face as he did on many occasions. When I was twelve years old I decided to follow Jesus, and one of the most immediate consequences of that decision was that my fear of death evaporated.
I still have plenty of questions about death and what comes next. The Bible doesn't provide us with clear answers to these important questions, not because they don't matter but because we would never be able to understand them. Beyond this life we will be taken out of space and time: two dimensions that define our present lives. The life to come will be indescribably better than anything we have ever experienced in this life, because we will be in the pure presence of a perfect God.
From time to time all of us pass through the valley of the shadow of death. There is no way of avoiding it. But what we can avoid is fear. God's desire is that we should know his presence and his peace even in the saddest, loneliest and most tragic of valleys.
QUESTION
How would you try to help someone who was terrified of death?
PRAYER
Thank you that through Jesus' death and resurrection the sting of death has been taken away. Help me to know your living presence with me even in the darkest valleys. Amen.
Swans.jpg