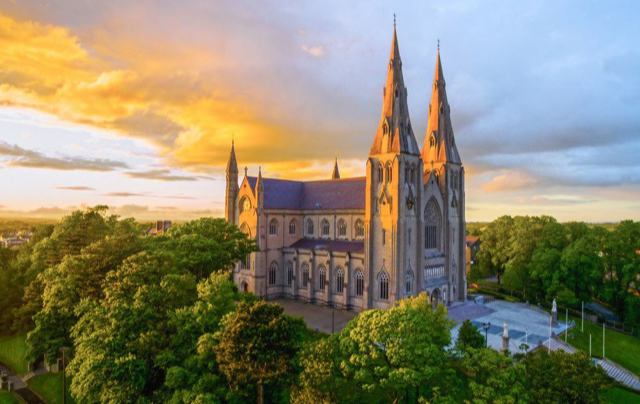 Bishop Leahy "Catholic Church is not just priests and nuns"
A Catholic diocese is turning to stay-at-home mothers and fathers for help in the day-to-day running of its parishes, Sarah MacDonald writes in the Irish Independent.
Bishop Brendan Leahy admitted that the combined issues of a fall-off in vocations and an ageing priesthood is "a huge challenge".
Announcing clerical changes for his diocese in Limerick, Dr Leahy revealed that three parish priests were retiring this year while no new priest was coming into ministry.
He said the Catholic Church "is not just priests and nuns" and the challenge posed by a lack of priests and the fall-off in vocations needed to be converted into "an opportunity for greater lay involvement" enabling people to take on more responsibility in their church locally.
"I believe that the fall-off in vocations and retiring priests can create an opportunity for a renewed church for us all in Ireland," he said.
He referred to the spirit of volunteerism which became evident during the worst of the Covid-19 lockdown.
While there was always a temptation to think someone else will help out, he asked recently retired people or stay-at-home fathers or mothers, who might have time while their children are in school, to give a hand in the day-to-day life of their parishes.
Paying credit to the parish teams that have worked hard to make sure churches are safe for people to worship in, Dr Leahy appealed to people to keep up their vigilance around the public-health guidelines.
Separately, Fr Brendan Hoban of the Association of Catholic Priests has warned that church incomes are "in freefall" and the pandemic's restrictions on public worship and consequent loss of income may send things "spiralling out of control".
Writing in his column in the Western People newspaper, the retired Co Mayo parish priest notes that only a tiny percentage of Catholics can attend weekly mass due to current health-and-safety restrictions. But as most church collections take place at Sunday mass, "the income of the Catholic Church is now in freefall and will be for some time".
He warned that the Church would have to cut its cloth and that it could be looking at church closures.
Courtesy the Irish Independent
Published September 09 2020
ArmaghRCcath.png