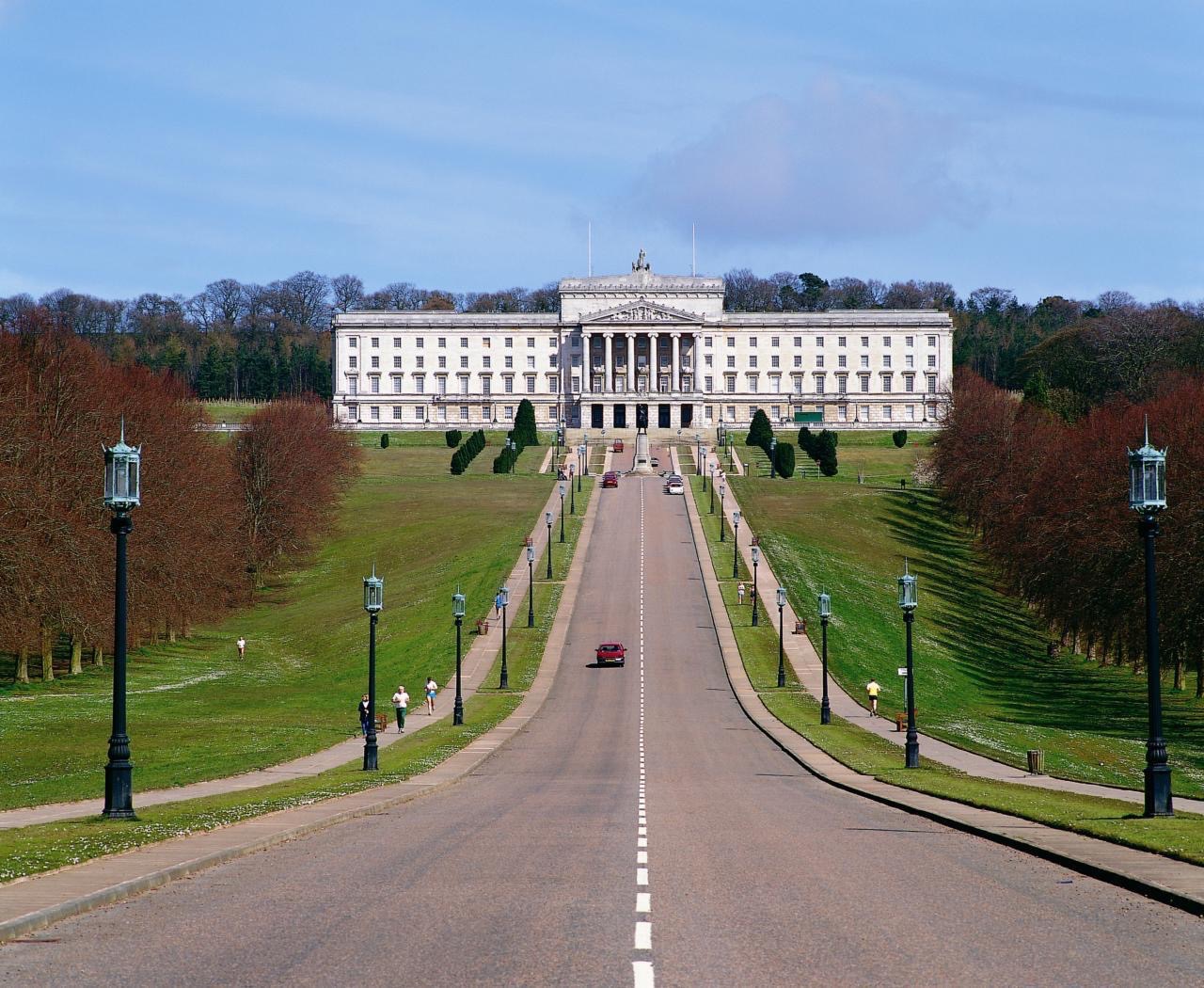 The scheme could cost as much as £668m
Stormont ministers will be directly involved in negotiations with churches to ensure they provide "appropriate" compensation for historical abuse victims in Northern Ireland, Arlene Foster has said.
The First Minister said initial exchanges with religious institutions had involved senior civil servants but she said ministers would be playing a more prominent role as the talks intensified over money. Mrs Foster said there was a "moral imperative" on institutions found to be culpable in Stormont's Historical Institutional Abuse inquiry.
The HIA report, published in January 2017, recommended that victims of abuse receive compensation payouts.
The scheme could cost as much as £668m.
While Stormont will be shouldering much of the costs, ministers have made clear that church institutions should contribute.
Mrs Foster was asked about the state of talks with the Catholic Church in the Assembly. She said initial discussions had taken place and a meeting with both Catholic Archbishop Eamon Martin and Church of Ireland Archbishop John McDowell was planned.
"Officials have held meetings with representatives of the main institutions found responsible for systematic failings in our report, they have focused both on providing relevant information to the redress board and on the moral obligation to contribute to the redress costs," said Mrs Foster. "Now that the redress scheme has launched, we are keen to begin negotiations with a view to ensuring a fair and proportionate outcome."
Mrs Foster said the process was complicated by the fact many religious orders were standalone entities.
Her party colleague Joanne Bunting asked whether ministers would be directly involved in the process.
"Very much so we will be involved in that discussion and negotiation," replied Mrs Foster.
"In terms of the cost estimates for financial redress, they range from about £149m at the lower end, up to £402m as a central estimate, and then up to £668m at the upper end and of course contributions from institutions could help defray some of those costs."
She added: "We're going to continue with the negotiations, we are going to have those conversations because we think there is a moral imperative in relation to this issue, so that we can put an end to this very dark stain in our history."
Report by David Young
Courtesy The Press Association