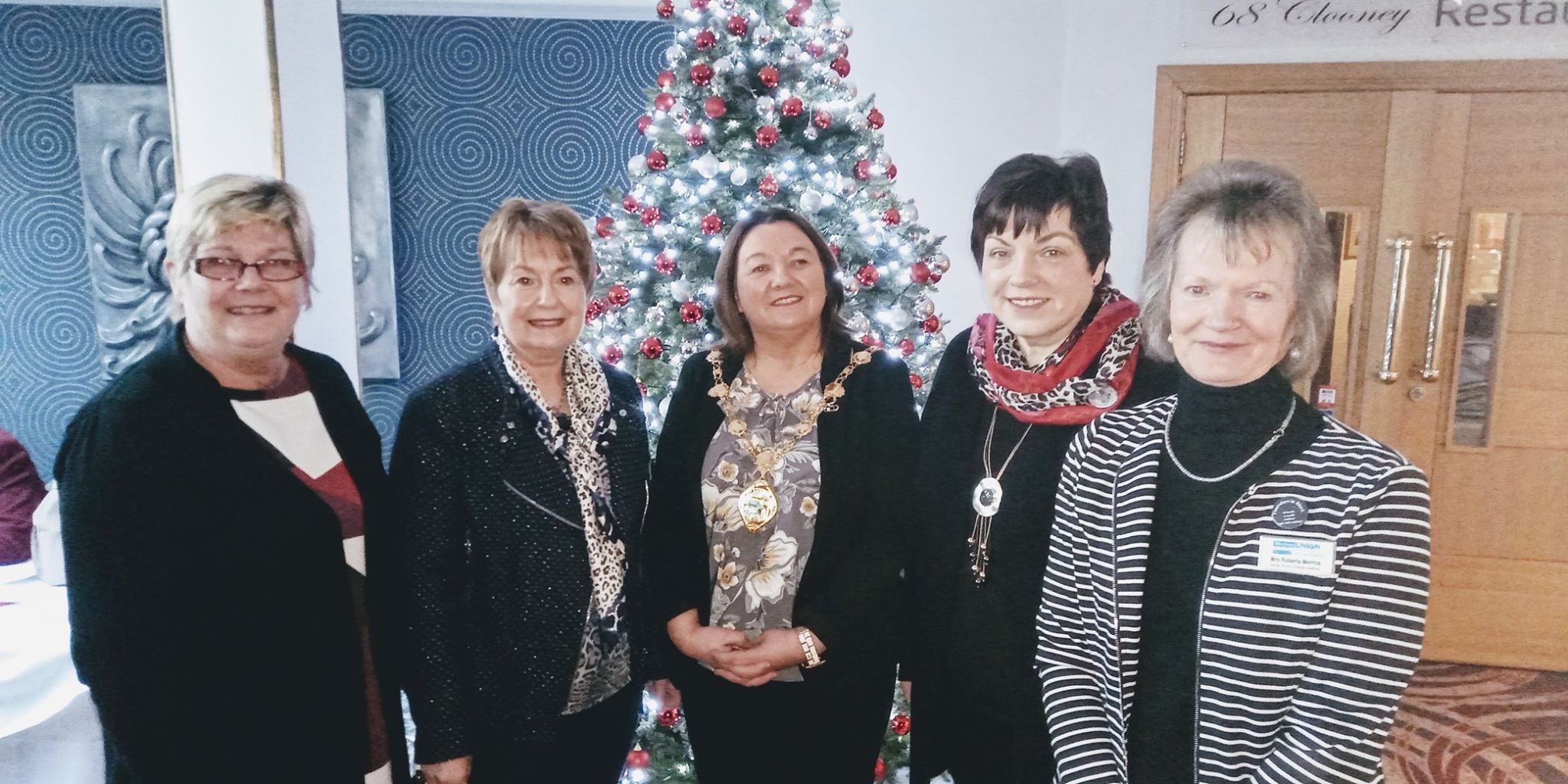 Around 100 women, including the Mayor of Derry City and Strabane District Council, Cllr Michaela Boyle, and the Deputy Lieutenant of County Londonderry, Lady Karen Girvan, supported Derry and Raphoe Mothers' Union's '16 Days Breakfast' at the White Horse Hotel near Eglinton on Saturday morning.
During the event – the highlight of the Diocesan MU's campaign calendar – hundreds of gifts were presented to representatives of Foyle Women's Aid and the Donegal Women's Domestic Violence Service. The items, which were donated by members of MU right across the dioceses, will be used by domestic abuse victims – both women and children – in women's refuges in Donegal and Londonderry. They were blessed by the new Diocesan Chaplain, Rev Katie McAteer.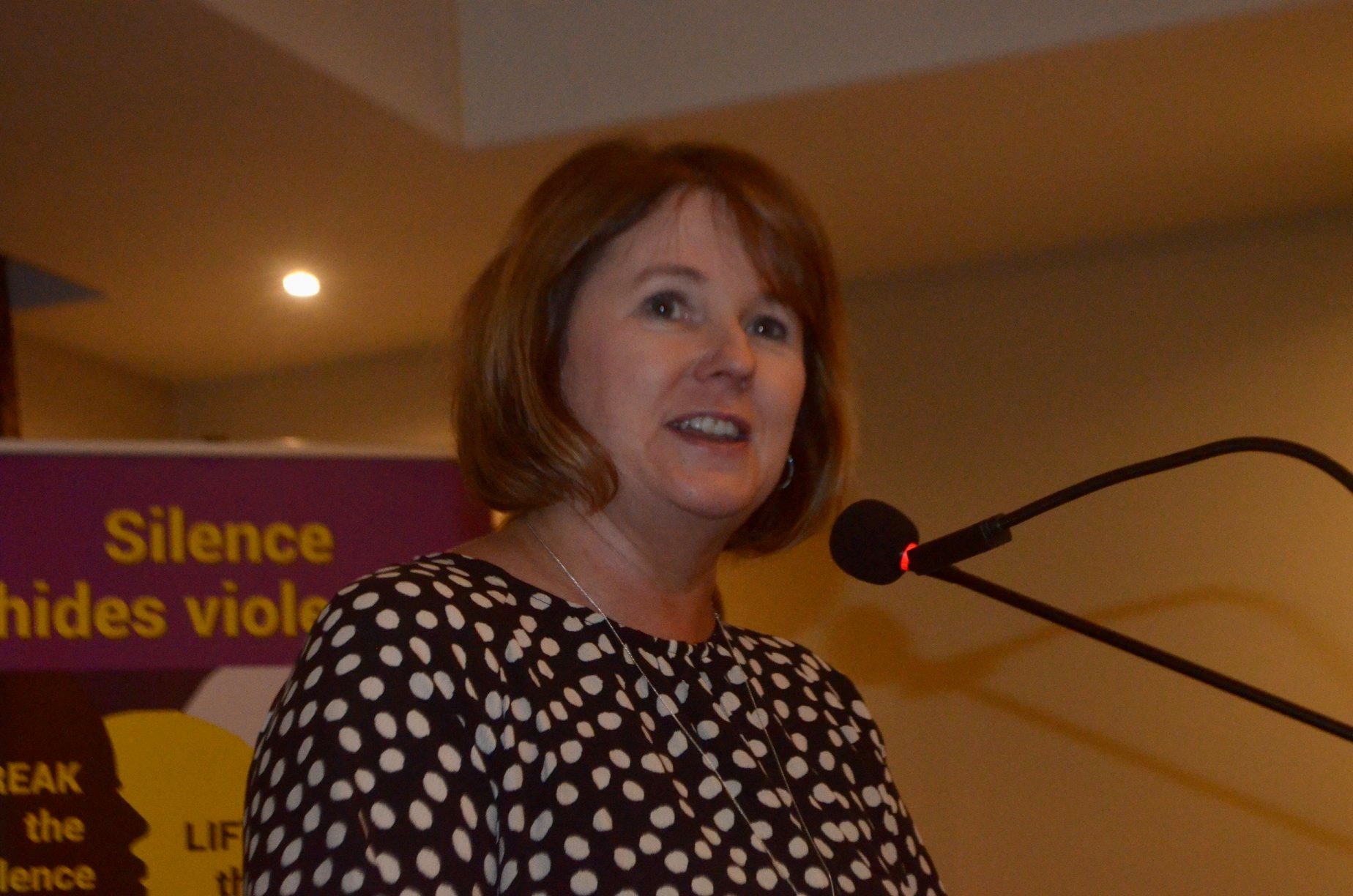 The annual pre-Christmas event combines worship and activism, and the importance of the organisation's campaigning was put into perspective by Marie Browne of Foyle Women's Aid. Ms Browne told the MU members that on average there was one incident of domestic abuse every 16 minutes in Northern Ireland.
Ms Browne said Northern Ireland had the highest incidence of domestic violence in the UK but that – with the right resources – such abuse could be eliminated.
The Diocesan President of MU, Jacqui Armstrong, who hosted the '16 Days Breakfast', urged women from Northern Ireland to challenge canvassers seeking support in December's General Election to explain what they were doing to end domestic violence and introduce the Coercive Control Bill. Ms Armstrong also urged support for the 'Thursdays in Black' initiative, which originated with the World Council of Churches and seeks to highlight and end gender-based violence all around the globe.
During the breakfast, the chairperson of the MU's Faith and Policy Group, Joan Stockitt, led a meditation and prayers. Mary McKenna, of the Donegal Women's Domestic Violence Service, shared a moving and topical poem which recounted how a child in a home which experienced domestic violence sought just one present for Christmas – a good father.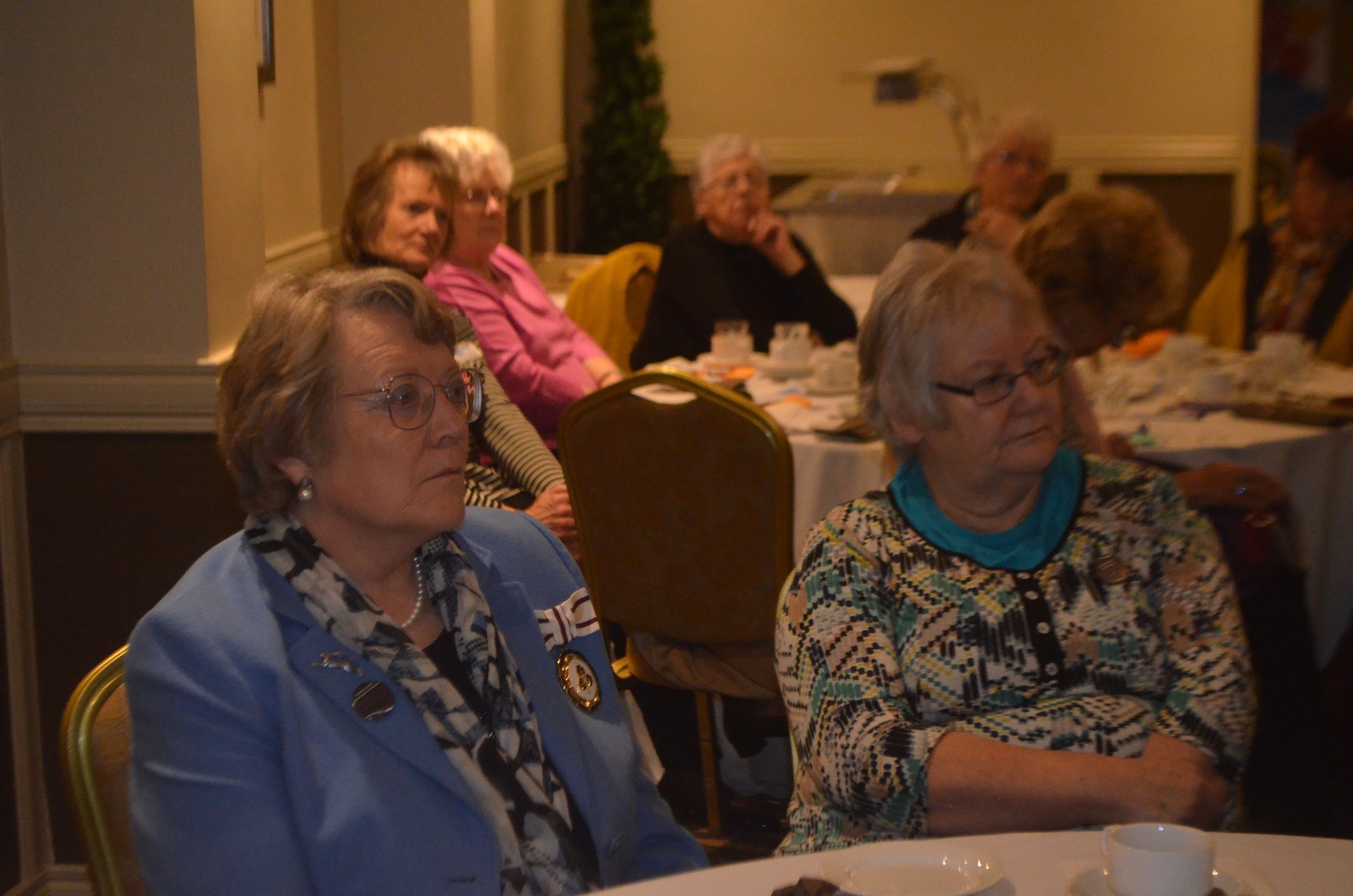 Left – HM Deputy Lieutenant of County Londonderry, Lady Karen Girvan
The MU President extended a "warm Derry and Raphoe welcome" to this year's guest speaker, Heather Forster, whose husband is the Bishop-designate, Ven. Andrew Forster. Mrs Forster, who is a senior social worker, said when she was first asked to speak at the MU breakfast, she had no idea that she was going to be living in Derry in the near future, never mind that she would be married to a bishop. "As a young woman growing up that was never one of my goals in life," she said, "but this is what God has planned for us, so we are looking forward to coming."
Mrs Forster told the gathering that we lived in a messed-up world – a world of injustice and broken hearts – but that we had a God who could come into the mess and was able to fix it. "That is the encouraging news for us today, that we can take away and know, that God is in this and God is in this with us and he has something to say."
IMG_2913.3b0b3c90e6564019a9eef23dc97bacc5.jpg
IMG_2911.caf82c1675ba4bfbb003812bed41cc52.jpg
IMG_2912.61c8f000d5c84e2a8904f1d5596a3f65.jpg