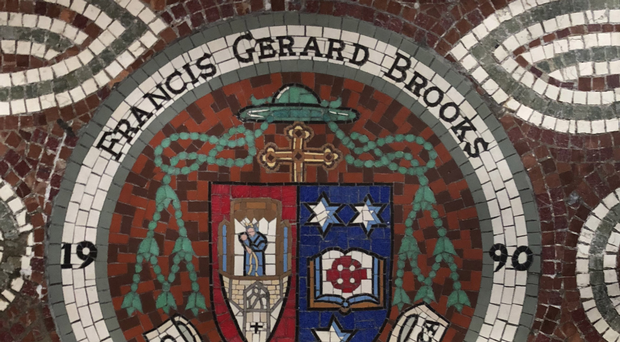 A tribute to a bishop accused of mishandling the case around paedophile priest Malachy Finegan is to be removed from Newry Cathedral, the Belfast Telegraph reports.
Head of the Catholic Church in Ireland Archbishop Eamon Martin has confirmed that the floor mosaic in honour of Bishop Francis Brooks will be removed.
The Irish News has reported that Archbishop Martin wrote to a solicitor for victims, Claire McKeegan of Phoenix Law, to confirm it would be removed at the request of victims.
In February 2018 it was revealed that Finegan had abused a number of boys for over 20 years at St Colman's College, Newry.
Finegan victim Sean Faloon suffered at the priest's hands for eight years from 1989.
Mr Faloon claims that Bishop Brooks broke an agreement they made when he told him of Finegan's crimes in the late Nineties.
Mr Faloon said that Bishop Brooks agreed to stop Finegan officiating Mass when he told him of his abuse, but broke that agreement just two years later, and accused him of protecting the paedophile priest more than children.
Another victim said he told Bishop Brooks about the abuse in the 1980s, but the only response was an offer of a trip to Lourdes to be "healed".
In March 2018, Finegan's victims requested the removal of the mosaic.
In the letter Archbishop Martin said that images of Bishop Brooks had also been removed from St Colman's College, where he was principle prior to being succeeded by Finegan.
He apologised "unreservedly for the hurt and damage caused to victims by Fr Finegan, or any other priest or church representative".
"The Diocese of Dromore finds such behaviour towards children and vulnerable people abhorrent and indefensible, and is fully committed to achieving and maintaining best practice in the area of safeguarding young people and vulnerable adults," he wrote.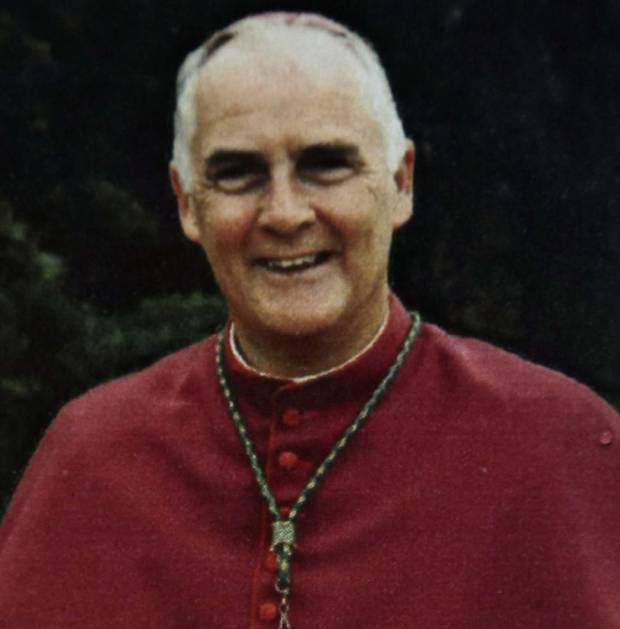 Bishop Brooks (above), who passed away in September 2010, had sent Finegan to England for "treatment" in 1994 but failed to report him to the authorities.
Bishop Brooks' successor John McAreavey stepped down as bishop last year after it emerged he celebrated Mass with Finegan despite knowing he was a child abuser. Finegan died in 2002 without facing justice.
Also –
[[] https://www.bbc.com/news/uk-northern-ireland-49620689 ]
DraggedImage.32d6d469767e4d6b9194aa11f87203bf.png
DraggedImage.c3f57fc2734d4f0ea39ac185eb3cdadb.png