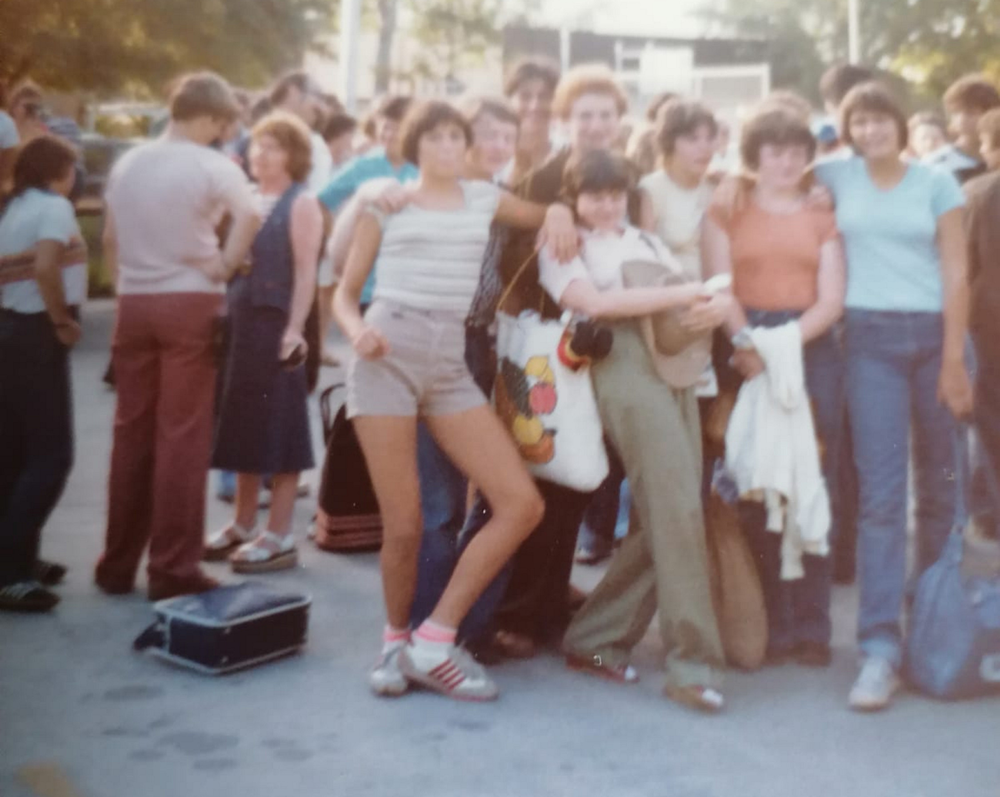 Memories: children from the Ulster Project prepare to come home from the US
Canon Albert Thomas (Kerry) Waterstone, who passed away on Monday, arranged for teenagers from both sides of the community to travel to the United States each summer.
The young people would reflect on tackling prejudice and inequality in a safe space away from the violence of the Troubles.
To date, 15,000 teens from across Northern Ireland have become part of the Ulster Project, thanks to Canon Kerry.
That number doubles if their host teens in America are included.
Back in the 1970s Canon Kerry travelled to America and saw their "melting pot" society where people learned to live together.
From 1975 onwards, host families throughout the United States took Northern Irish teenagers into their homes.
One of the first people on the project was Cate Carey in 1979, who went to Louisiana from her Belfast home, during the height of the Troubles.
She remembered meeting Canon Kerry, who offered what she called "a life-changing experience."
"I remember walking into a shop and putting my arms out to be frisked, and they looked at me as if I was completely mental," Cate, who is now 56, said.
"There was just a complete sense of freedom."
Over 40 years after Cate travelled to America, Canon Kerry's legacy lives on with the project still continuing to this day.
This is the first year since 1975 that no one travelled to America because of Covid-19, in what would have been Canon Kerry's last Ulster Project. Among those who will remember Canon Kerry as his funeral is held (yesterday)today in Tullamore, Co Offaly will be Irene Hewitt from Londonderry, who is now the joint co-ordinator of the Ulster Project.
"Ulster Project was Kerry's most treasured possession and Kerry, to us, was our most treasured possession," Irene said, adding that tributes to Canon Kerry have also poured in from the United States.
Irene, and her husband Malcolm, who won an MBE for his services to the community, both became involved with the project when their son was selected to take part in 1978.
"We've since had people who have come back and said that 'Ulster Project changed their lives forever'."
Irene also recounted the many Ulster Project workshops they still run.
She added: "We show people what it's like to be a Protestant living in Derry and what's it like to be a Catholic living in Derry.
"They swap blazers to see if they are any different just because they are wearing a different blazer, and obviously they're not.
"This is all because of Kerry — he was the loveliest man."
"He was a visionary and he was the life blood of the Ulster Project," she summed up.
Canon Kerry is survived by his wife Edie, his children Vici, John, Aidan and Mark.
Courtesy of the Belfast Telegraph
Report by Peter Moore
Published September 3, 2020
Ulsterproject.png