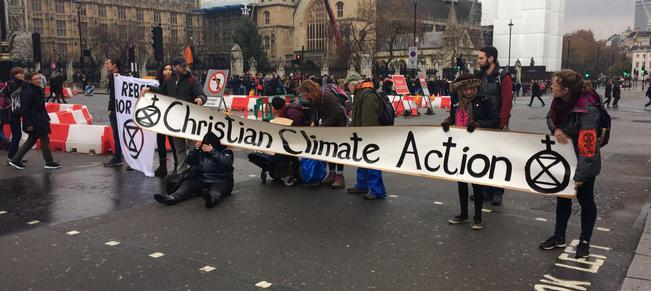 Claire Perry has announced Glasgow is to be the location of the UN climate summit next year, should it be successful in its bid to host the meeting.
Christian Aid's Head of Policy, Dr Alison Doig, who was born in Glasgow said:
"Hosting the UN climate summit is a huge responsibility, as we are already seeing the very real impacts of the climate crisis. This will be the biggest summit of its kind since the Paris agreement was signed in France in 2015, marking the point that the accord comes into force.
"With record temperatures in the UK and across Europe recently, devastating floods in Mozambique and India, and weather extremes causing havoc in other parts of the world, it will be up to the UK's diplomatic skills and influence to ensure the Glasgow summit delivers a positive and urgent outcome for the planet.
"The two priorities need to be that countries commit to work together to achieve rapid emissions reductions; and that vulnerable countries and people already suffering from the damaging effects of climate change are provided the financial support to help them adapt and prosper.
"Scotland is an understandable green choice considering it's the home of the UK's biggest resources of onshore wind energy and its potential for wave and tidal power. As the host nation the UK needs to show that it is taking action to move us to a net zero economy as rapidly as possible.
"The word Glasgow means 'dear green place' and we need this to be at the heart of the negotiations so we can all truly call the world our dear green place."
DraggedImage.d91bad0a84bb4c148e992825604bdd93.png