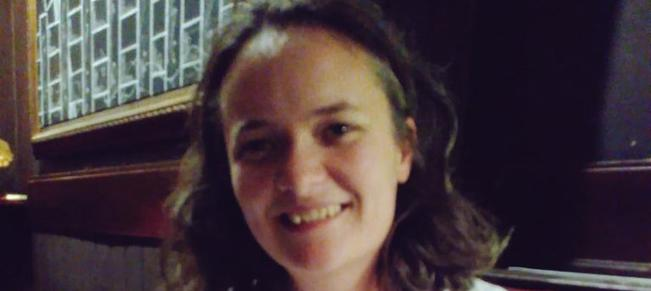 The United Reformed Church (URC) has said it is "saddened" by Christians Together in England's (CTE) response to its latest presidential appointment.
Churches Together in England (CTE) is a membership of 49 churches, created to promote unity across the Catholic, Orthodox, Pentecostal, Anglican and Reformed churches.
Hannah Brock Womack, who is in a same sex marriage was nominated for the fourth presidency position by a group of Reformed churches and the Quakers.
Upon her appointment, the CTE requested Womack "not exercise" her role "for the sake of our ecumenical unity".
The URC's secretary for ecumenical and interfaith relations, Rev Philip Brooks told Premier the action taken was unjust.
"We would never turn anybody away in an office who was in a same sex marriage. We think it's unfair that Hannah hasn't been able to take up her position.
"We pray for the Church to genuinely come together, to find the grace and understanding to find a more just solution to what has been a very difficult situation."
URC acknowledges that its own denomination does not have a "single view" on same sex marriage and the Church as a whole is divided on the issue but said CTE has a responsibility to model unity and inclusivity.
Brooks said: "Even in the time where we were deliberating as to whether to allow our local churches to register for same sex marriage, we have always made sure that those people who are in same sex marriages are able to serve in offices in the church.
"Though we may discern the Bible very differently, CTE has been a very good way for churches to associate with one another and to learn from one another as the body of Christ."
Quakers in Britain decided to remain in the CTE, despite being "disappointed" by the "rejection" of Womack.
Womack remains the fourth President but will not be able to take her place alongside the other CTE presidents when they gather, with the fourth chair left empty as a symbol of the progress still to be made.
URC have commended Quakers in Britain "for their restraint" and for "continuing the pilgrimage together."
A statement on their website reads: "We offer our prayers for this situation and in particular for Hannah and her wife. The 'empty chair' of the Fourth Presidency demonstrates that the dialogue must continue until a more just outcome can be reached.
"The United Reformed Church is committed to work with its ecumenical partners within CTE to agree a process by which this can be quickly achieved."
DraggedImage.c1a0aea3cba74e34b385193735f173bb.png